The project is an original local jewelry brand named "MMAKE STUDIO". Made from stones with metal components from mountain rocks and minerals, the jewelry has condensed time and temperature under the hands of craftsmen.
基于峻造两店的不同形态,我们因势就形。结合业主的金工属性,分别以"矿井""山谷"构建设计主题,与品牌形成关联。希望将城市肌理保留的同时,创造人与空间、物品,全新的互动关系。
The two stores have been designed in accordance with their different spatial forms. Considering that our client is engaged in metal-related work, we respectively take "mine" and "valley" as the design theme to build connection with the brand itself. In our design, we want to create a new interactive relationship between people, space, and objects while preserving the urban texture.
设计之初,对材料的考量和产品的展示方式是我们创作的关键。位于贰厂文创园的峻造,在一片保留了传统工业建筑的旧厂房中。店面17平3层高,因其幽深狭小,空间形态打造为隐于山腹的"金银矿洞"。浑然天成的神秘气质驱使着来客一探究竟。
At the beginning of design, the consideration about materials and the way of product display had become the key points of our creation. Located in an old factory house in TESTBED2 which retains traditional industrial buildings, MMAKE STUDIO is a three-storey, 17sqm, deep and narrow space, which looks just like a "gold mine" hidden in the middle of a mountain. The whole space is filled with naturalistic mystery which attracts people to come and explore.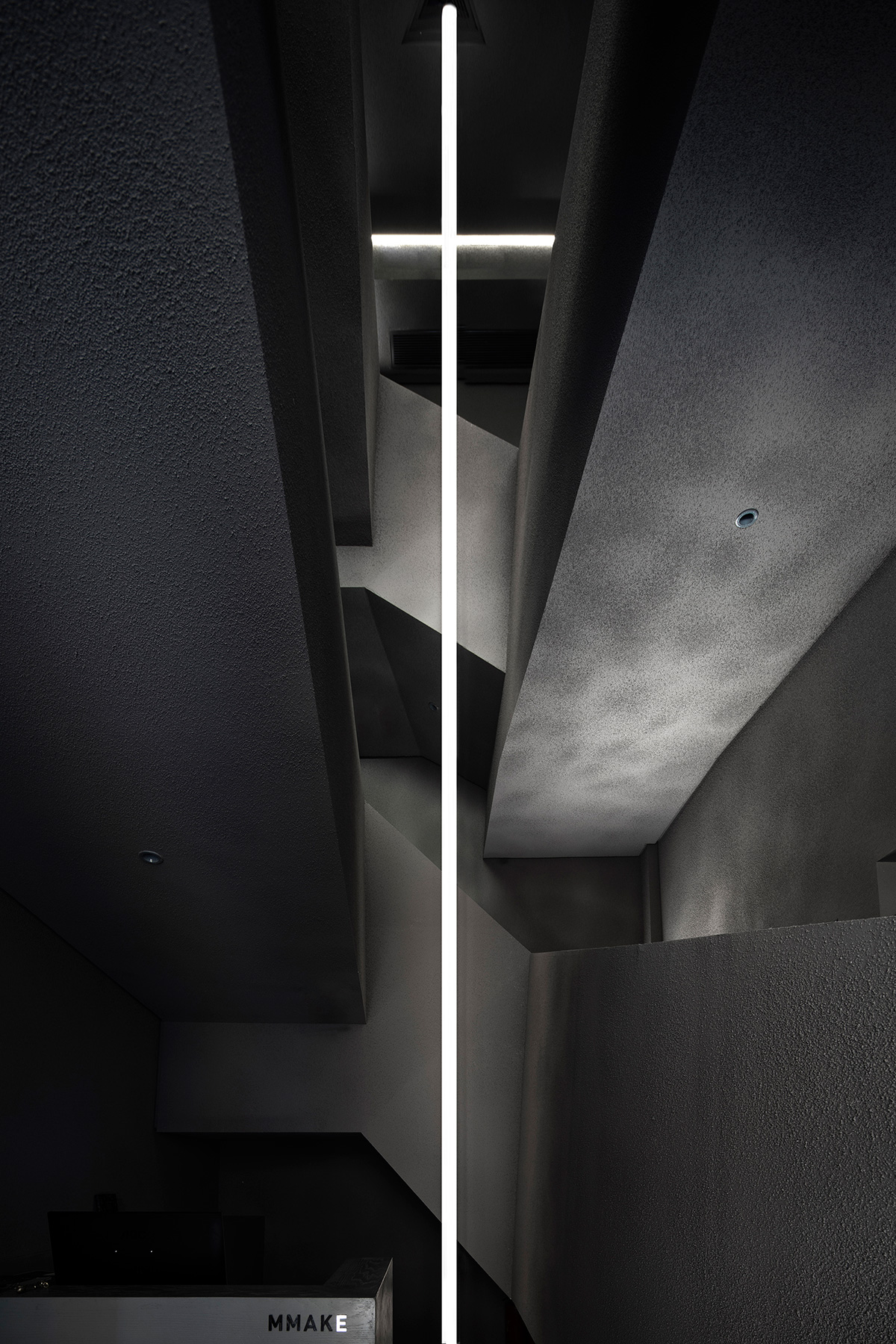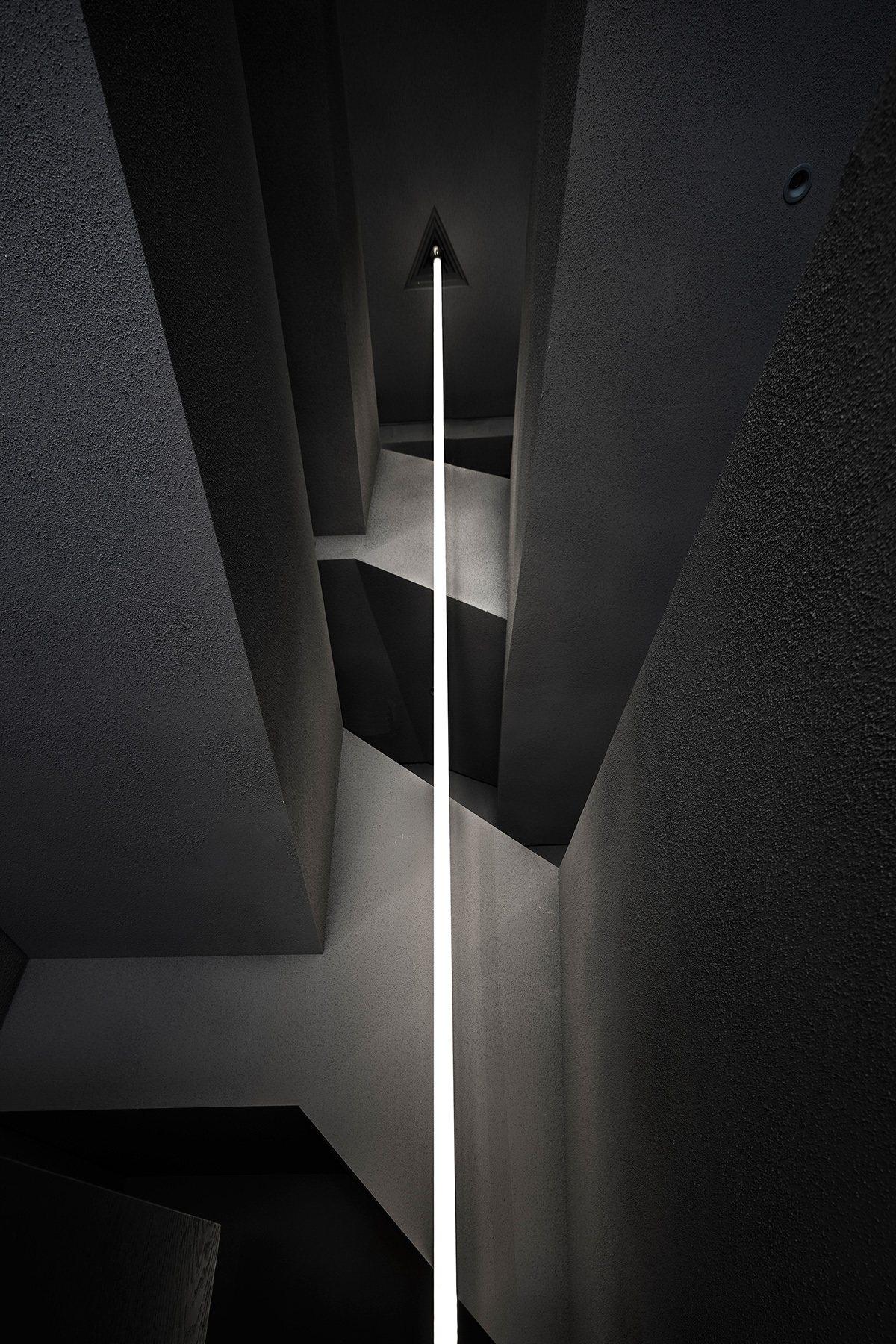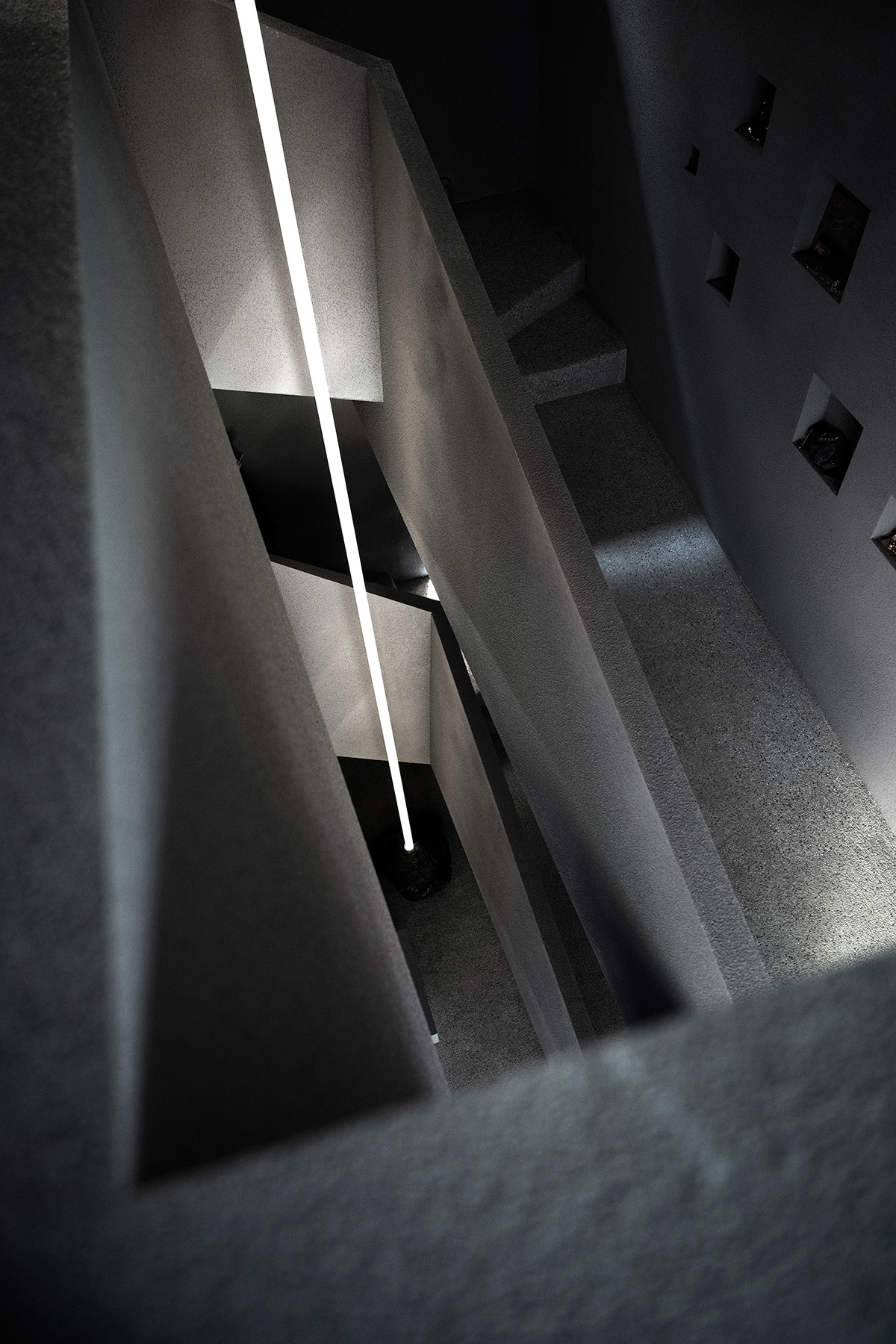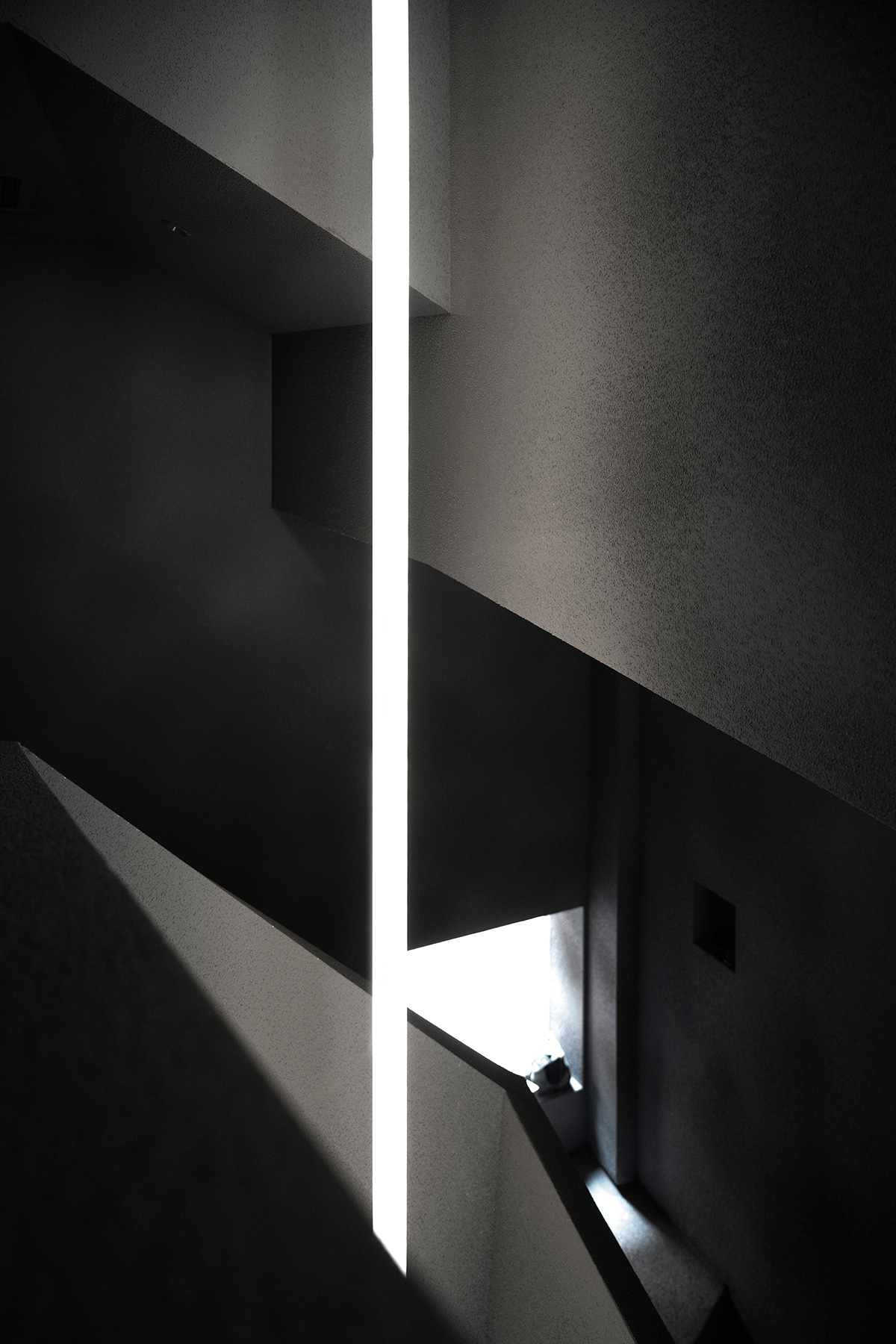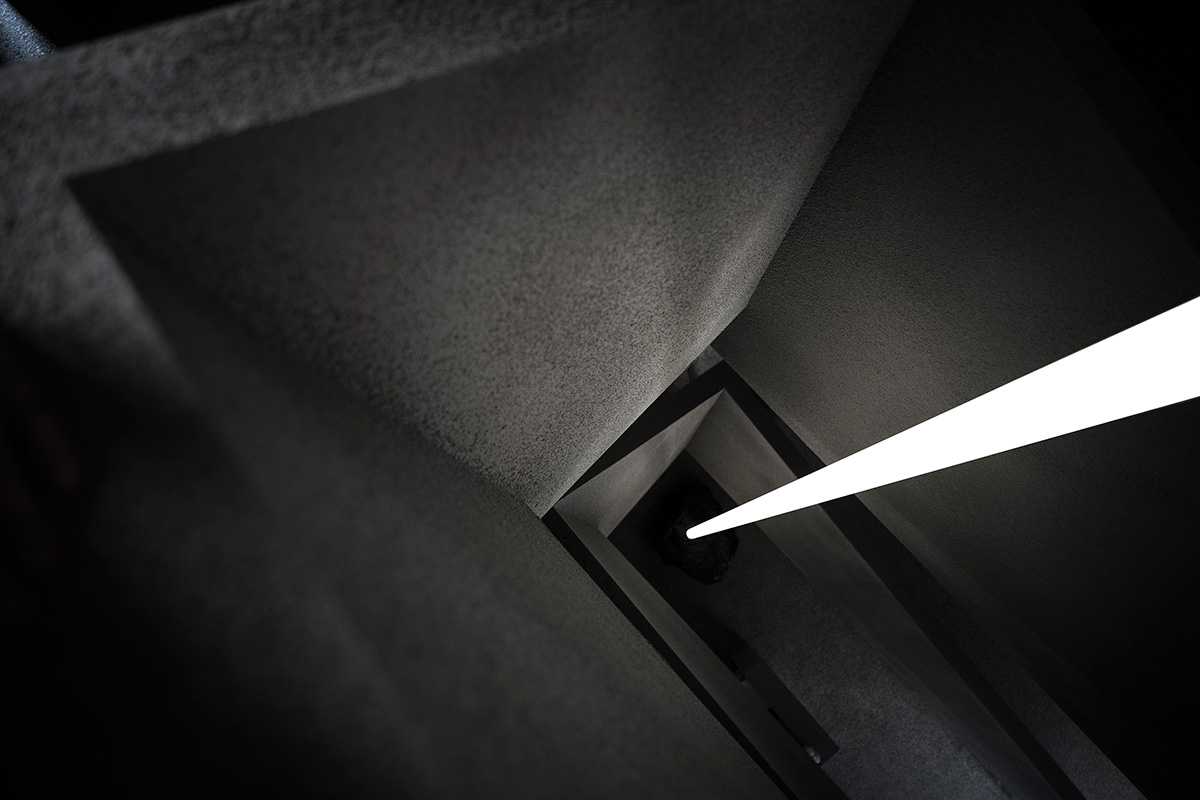 立于正中贯穿上下的线性灯,由矿井中的井绳转化而来。连接空间的楼梯,延展出纯粹的几何美感。随着人们缓步向上,在行走中的一呼一吸间,灯光由亮到暗逐渐变化。映射出空间的粗粝质感,充满着原始气息。
The linear light in the middle of the space, run through the whole three floors, was inspired by the well rope of mine. Stairs connecting the whole space extend pure geometric beauty. As people walk slowly up the stairs, the linear light changes gradually from light to dark, just like the breath of people walking up. Its flickering light reflects the rough texture of the space, radiating an original and natural glamour.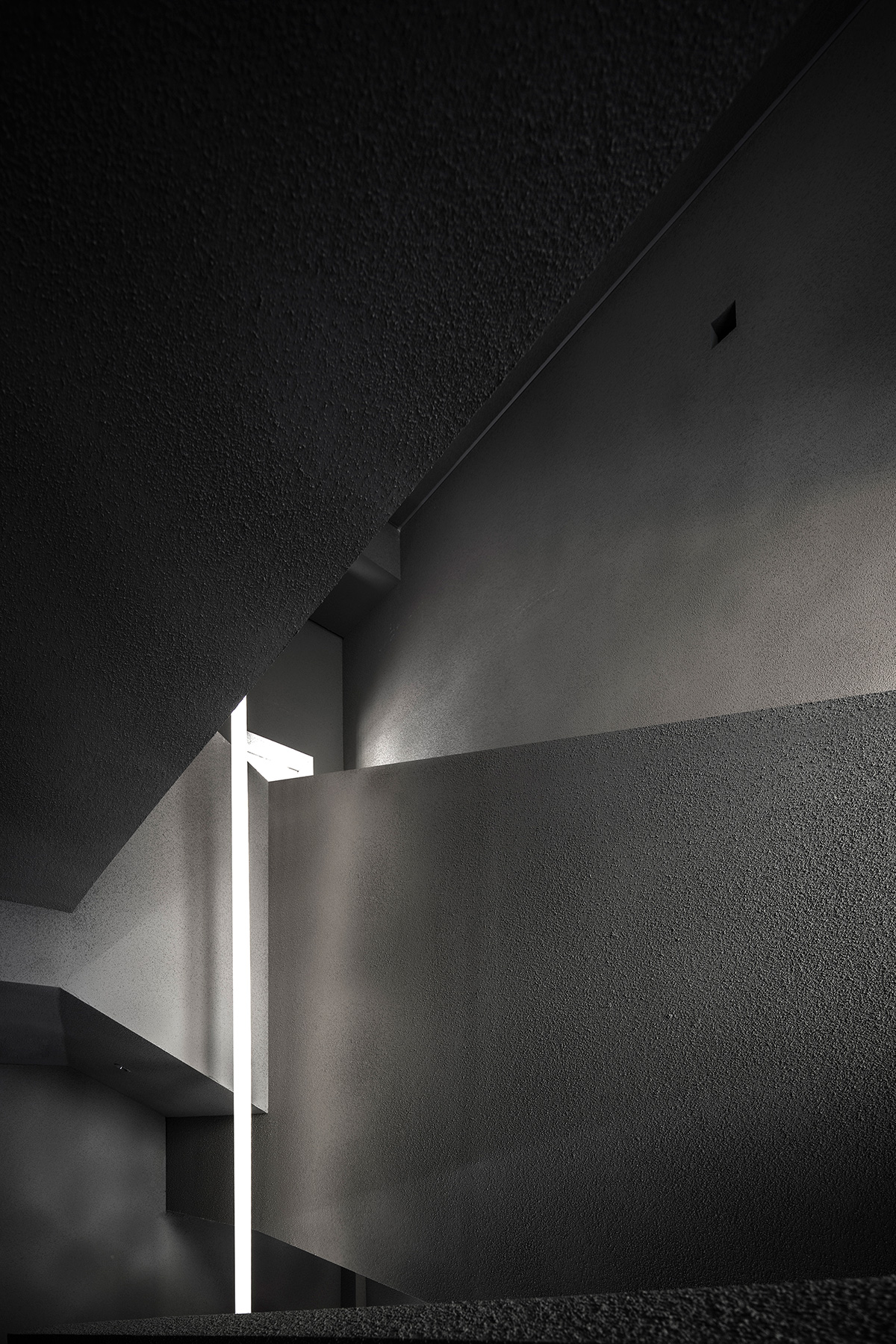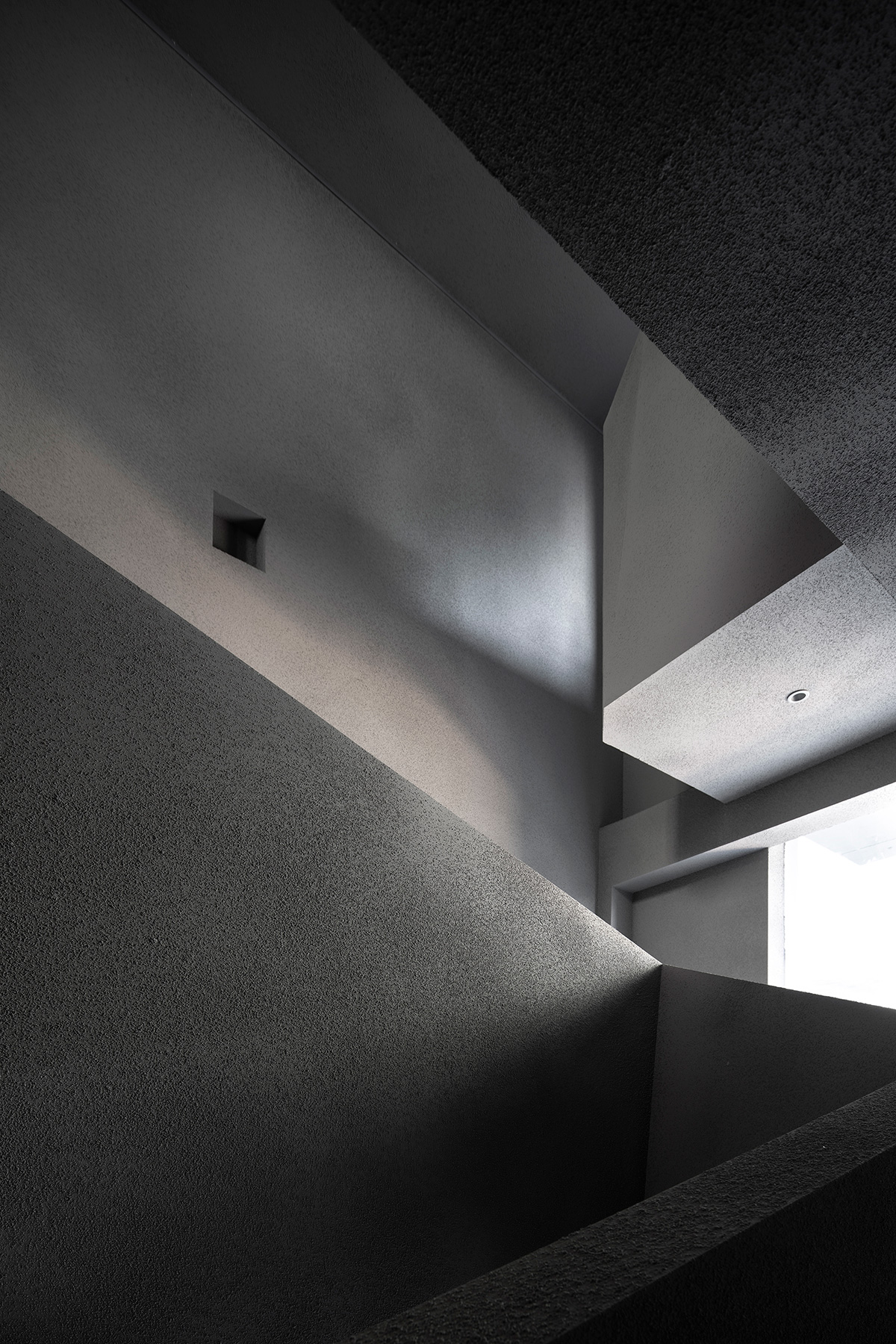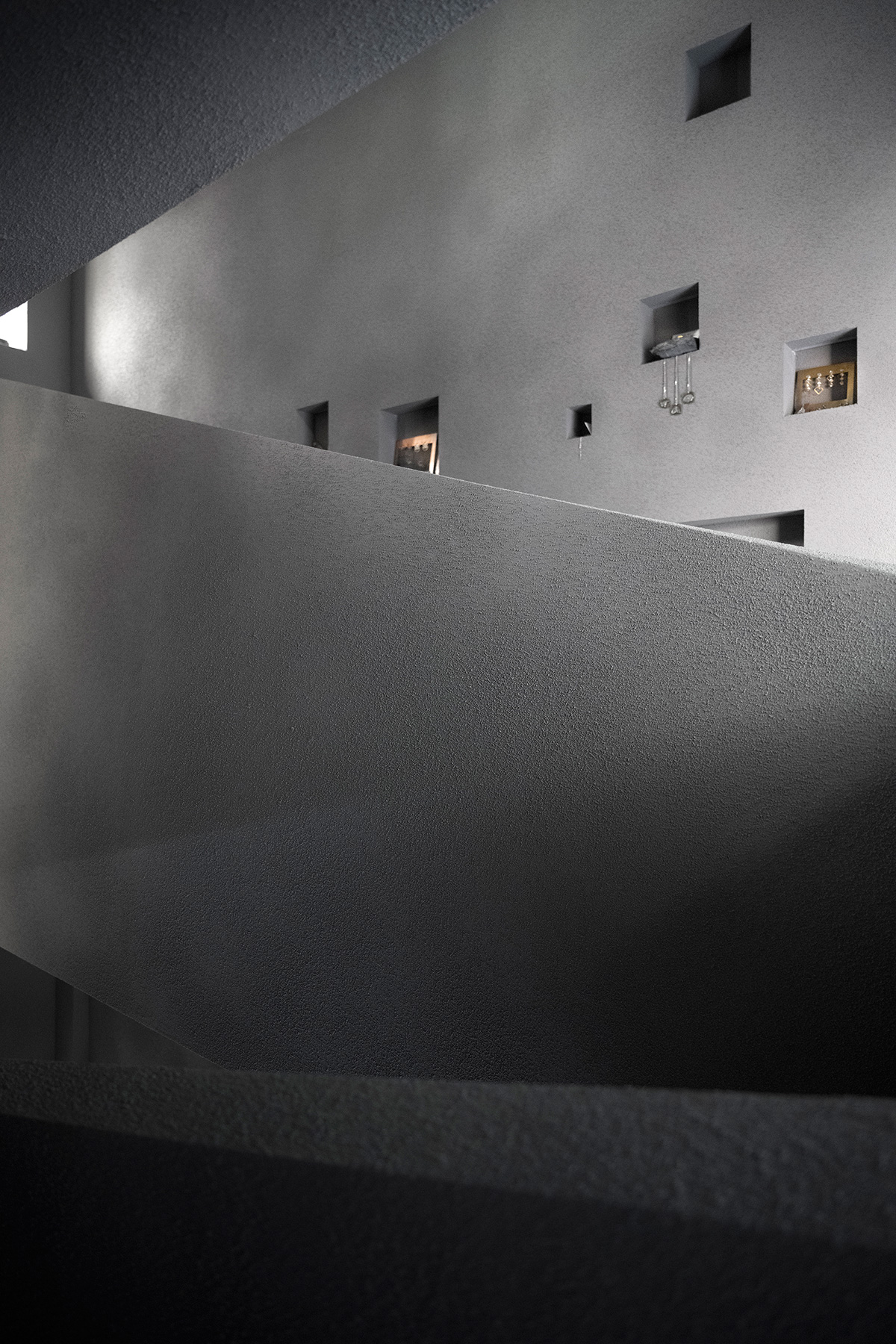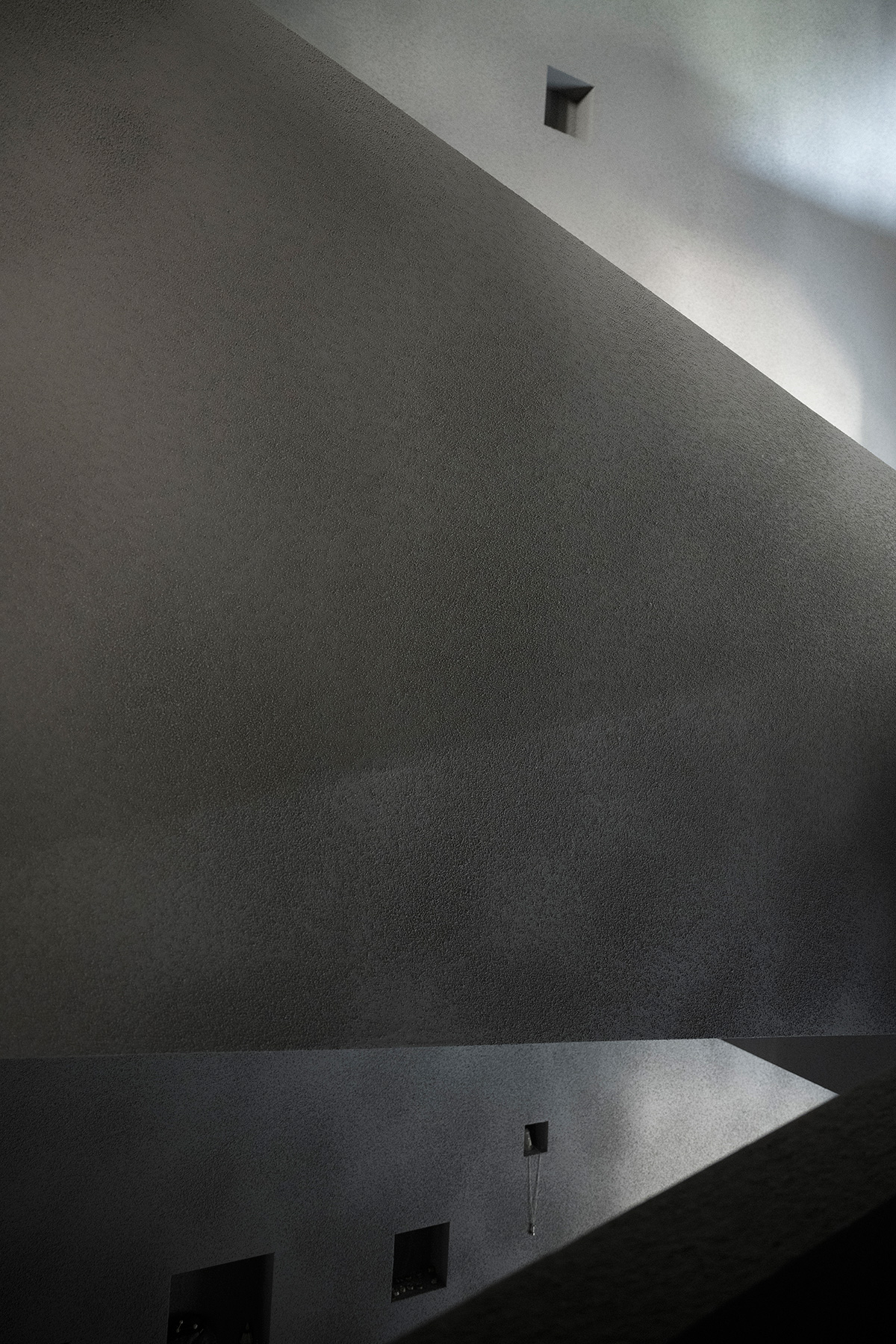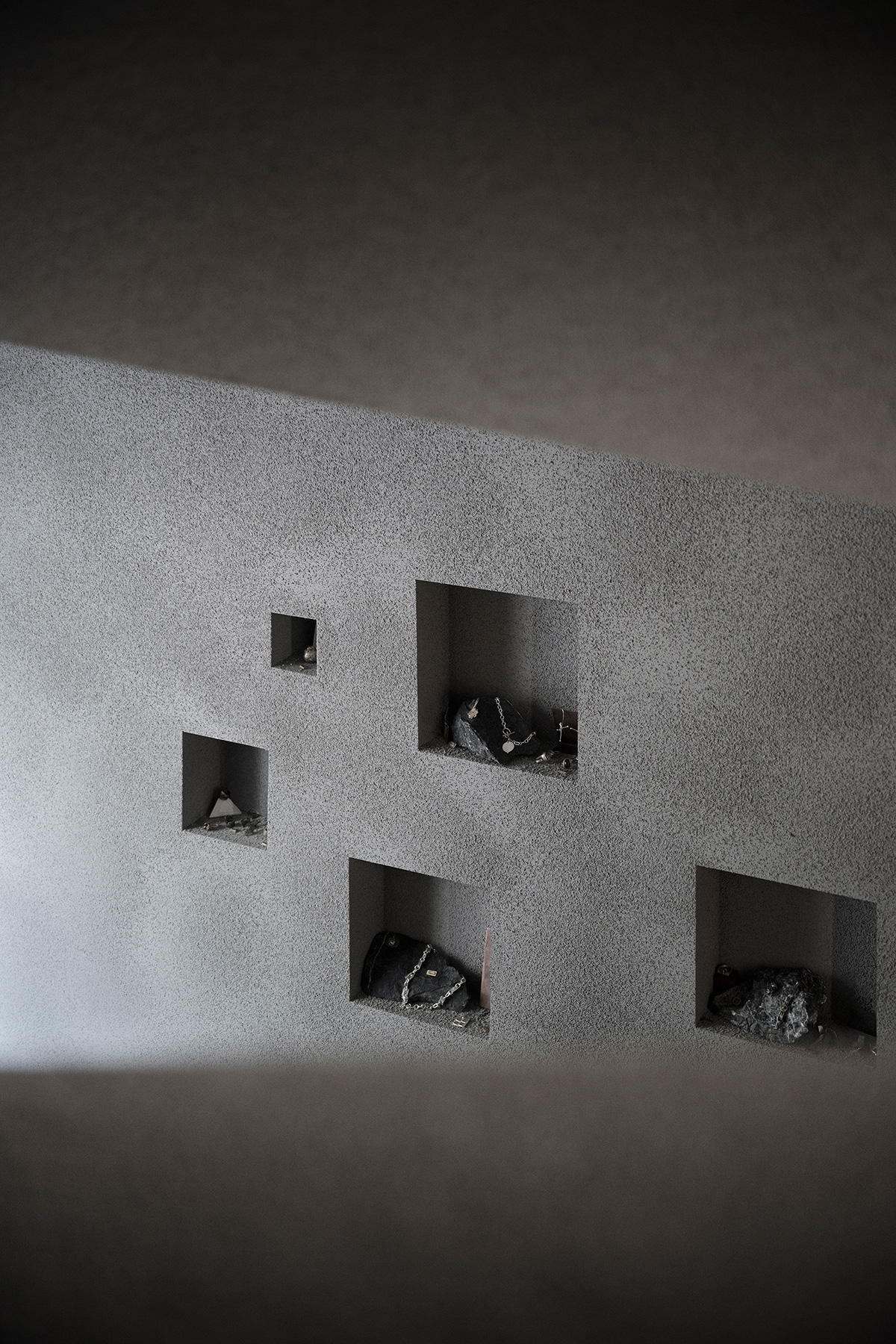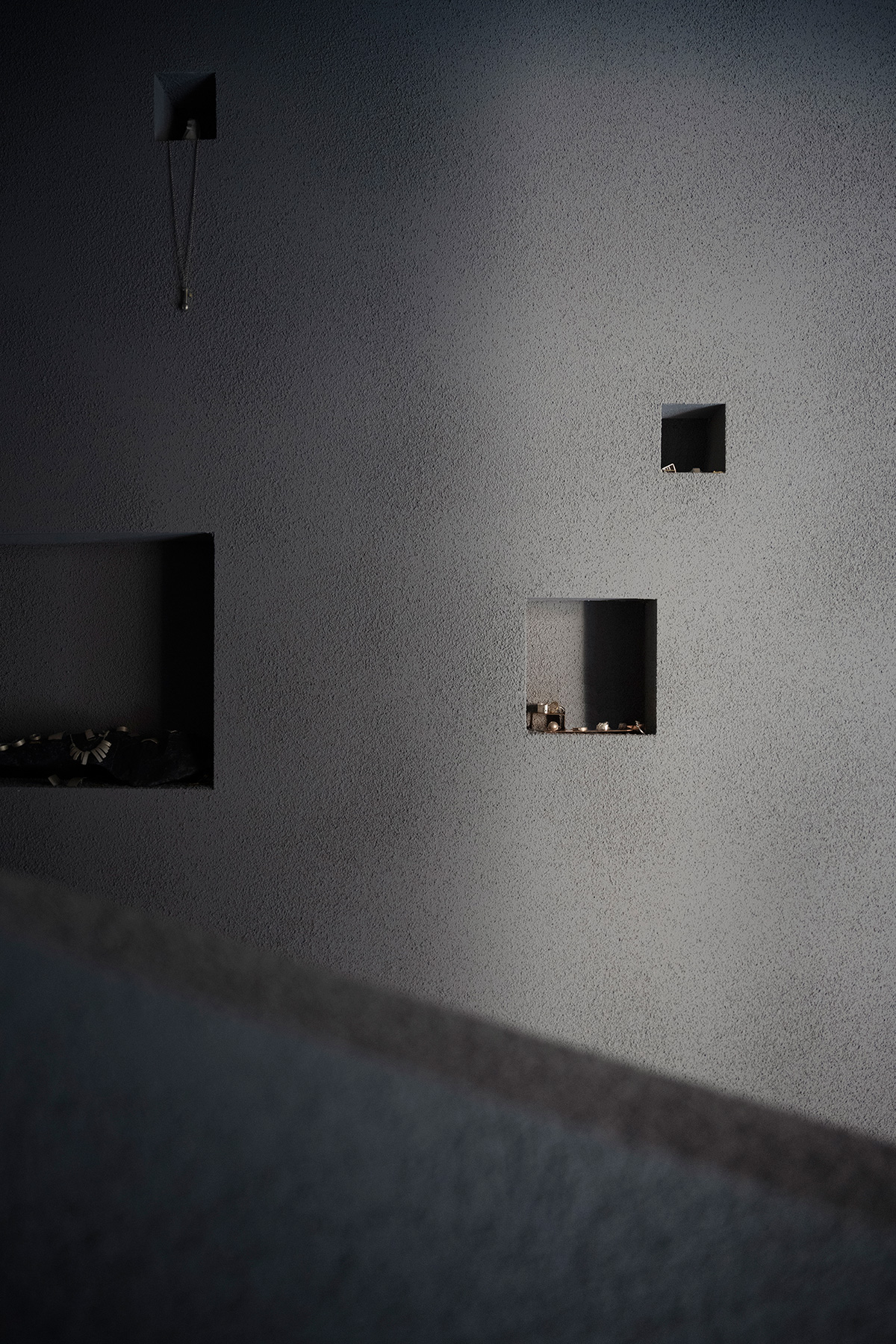 区别于橱窗展示,墙面"洞穴"与手工艺品完美契合。大小不一的格间如同悬于美术馆墙面的画框,和谐呈现出物品。在流转、游览中与器物产生更多的互动,营造出专注于客户体验的独特氛围。
Different from the display window, the "caves" on the wall look perfect for the handicrafts. The niches of different sizes, just like picture frames hanging on the wall of the art gallery, show all the objects in great harmony. So that customers could have more interaction with the artifacts during their circulation and tour, which creates a unique atmosphere focusing on customer experiences.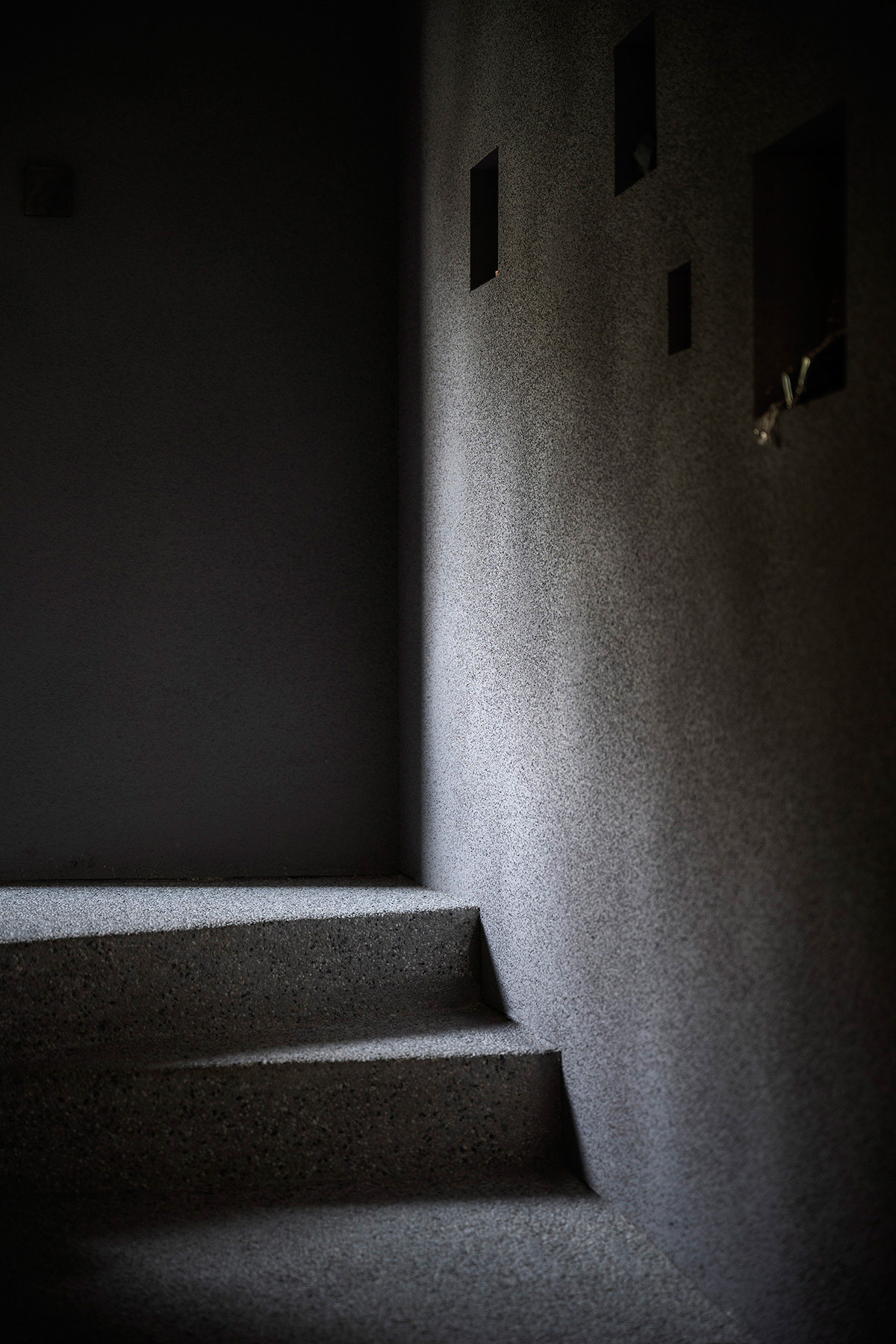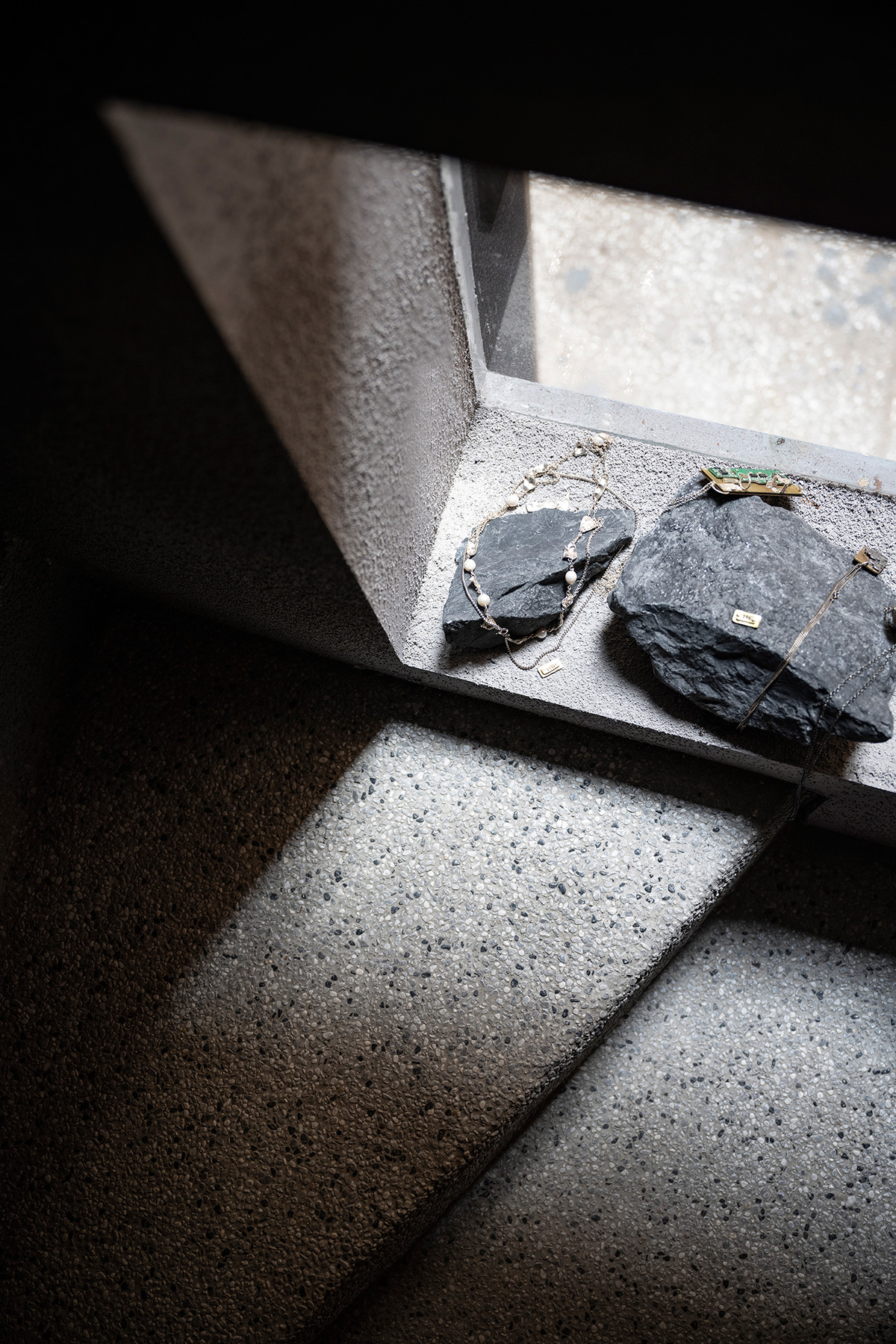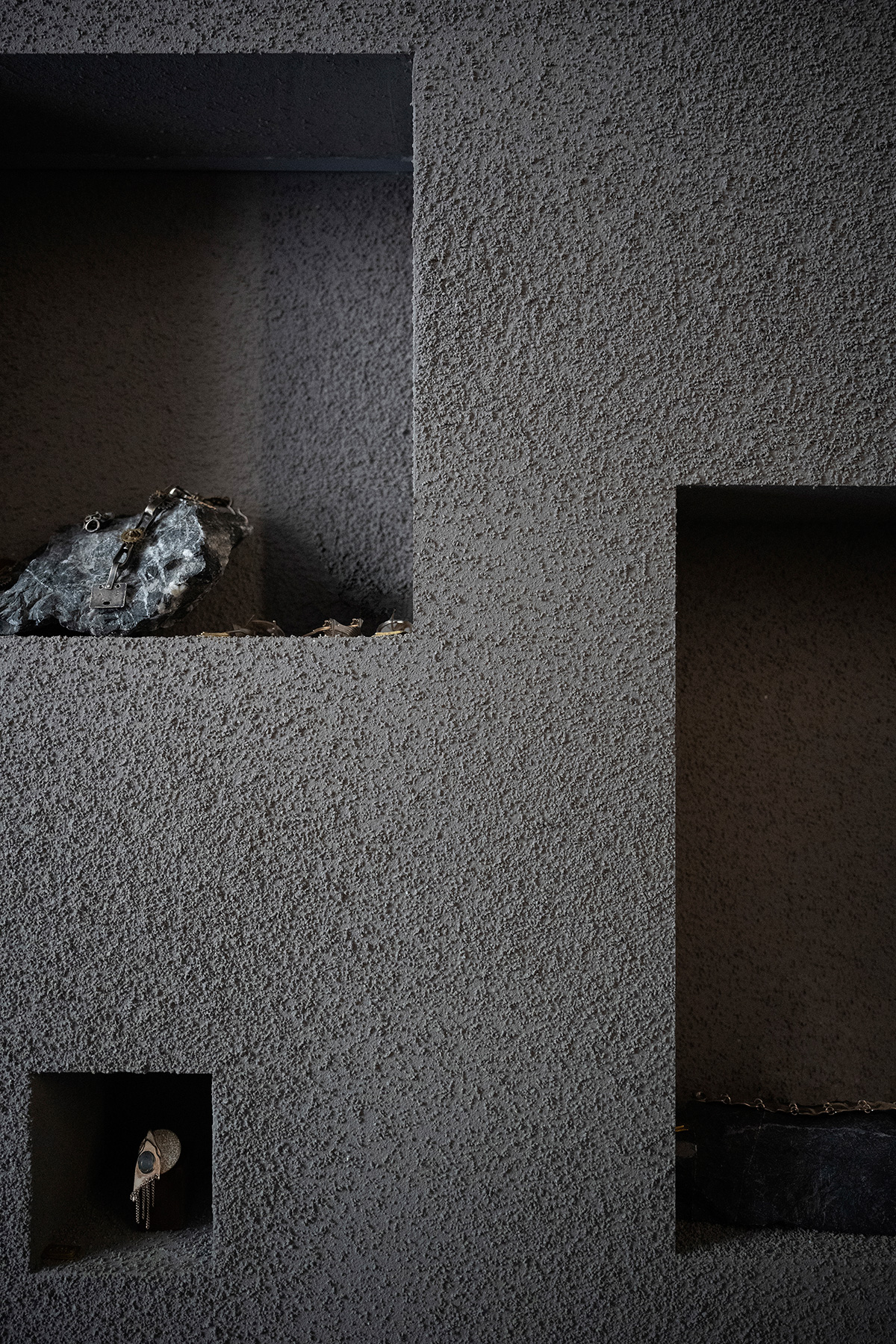 空间在自然光线的映射下形成明暗对比,使室内的形、色、质融为一体。店内作品均出自第三层的匠人工坊,在向上攀升中于顶峰相见。亦是我们向不忘初心、坚守信念的手艺人,最好的致敬。
The space forms light and shade contrasts under the natural light, which subtly integrates different shapes, colors and textures into the interior. Each handicraft in the store is from the craftsmen of the workshop on the 3rd floor. Setting the workshop on the top floor also represents our best tribute to the craftsmen who always follow their heart and stick to their faith.

· · · 图纸呈现 · · ·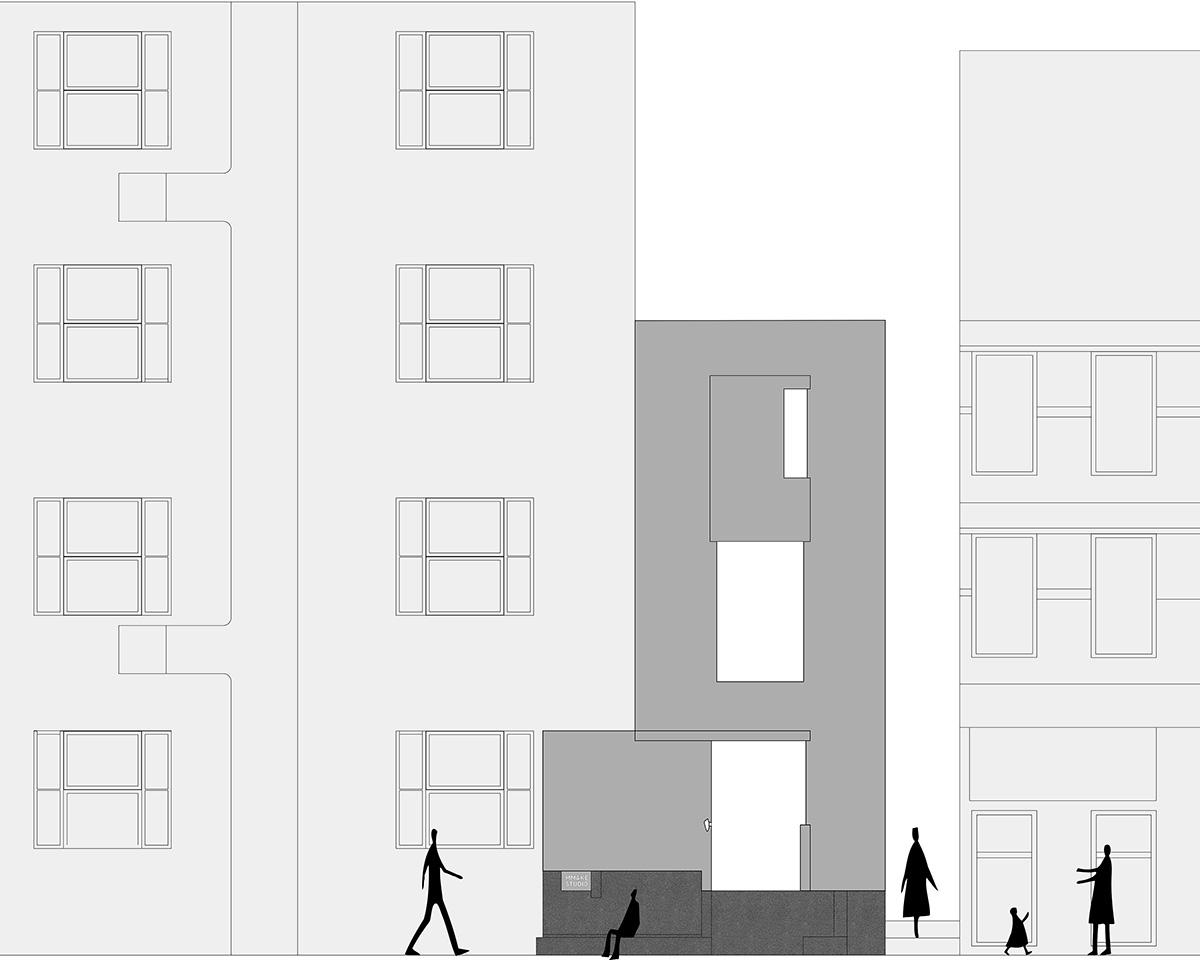 ▲峻造·外立面