LEW PROJECT丨GABO.观博卫浴概念店
作者:LEW & ASSOCIATES   时间:2020-11-30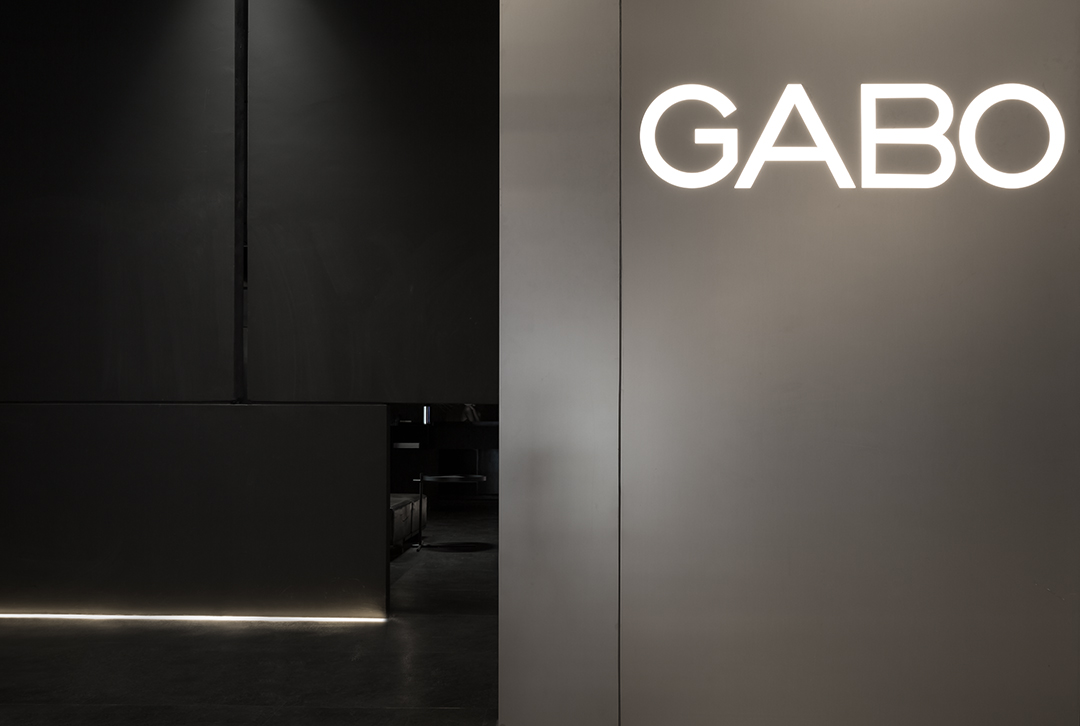 GABO 观博成立于2000年,致力于为国内外用户提供定制化卫浴方案,积累了丰富的设计、研发、生产经验,是个性定制卫浴创研专家。因此要求该店具有"个性、小众、定制"的购物体验模式。
基于客户需求,本案采用极简的现代建筑语汇来构筑充满东方意境的诗意几何空间,令西方的LESS IS MORE与东方的大道至简不谋而合。
Founded in 2000, GABO is dedicated to provide customized sanitary ware solutions for worldwide consumers, through two decades' development, GABO has accumulated wealthy experience in R&D and production, and becomes an nnovation expert of customized sanitary ware.Therefore, the store is required to have a "personalized、niche、customized" shopping experience.This case, the concept store of GABO is located in the City of Foshan, Guangdong Province. Based on the needs of customers, This case combines the Great Truths Are Always Simple Great Truths Are Always Simple in Eastern philosophy and the LESS IS MORE in Western philosophy, using minimalist architectural vocabulary to interpret the poetic oriental space.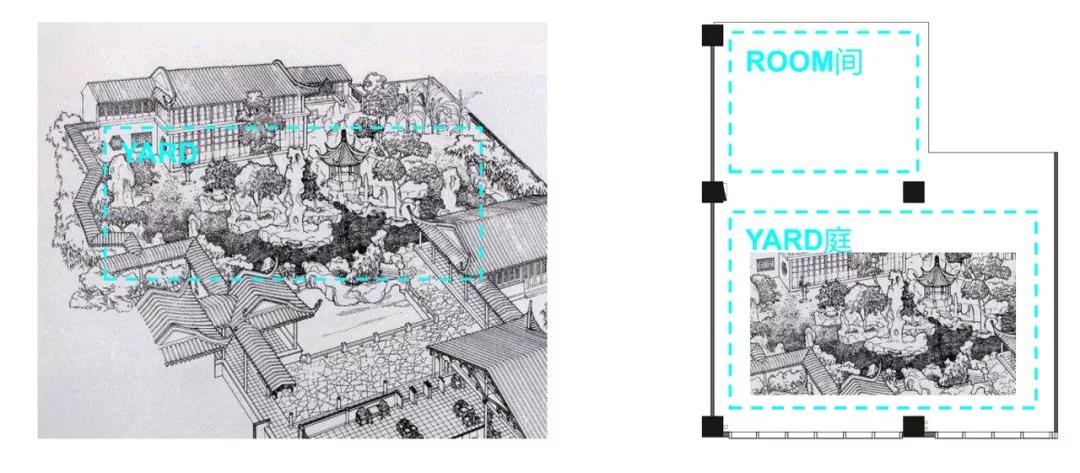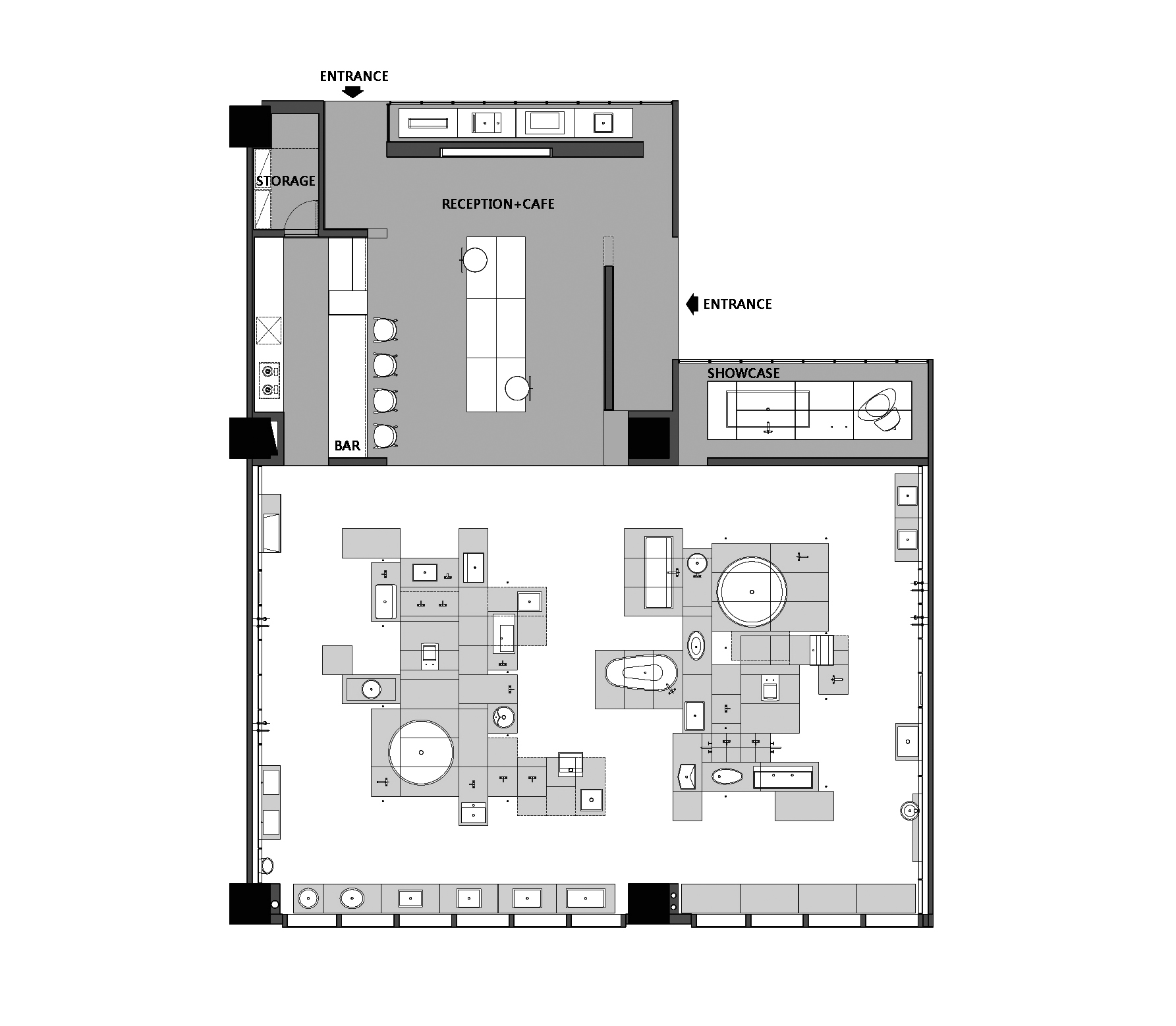 观
看
博
览
室内布局以竹石庭院为中心,用观+游的手法,达到以小观大的空间效果,趣味横生。
The interior layout is focused on the bamboo-stone courtyard. With the view + tour method, the space effect achieves the view of"seeing macro from micro", which brings more pleasant and interesting for this project.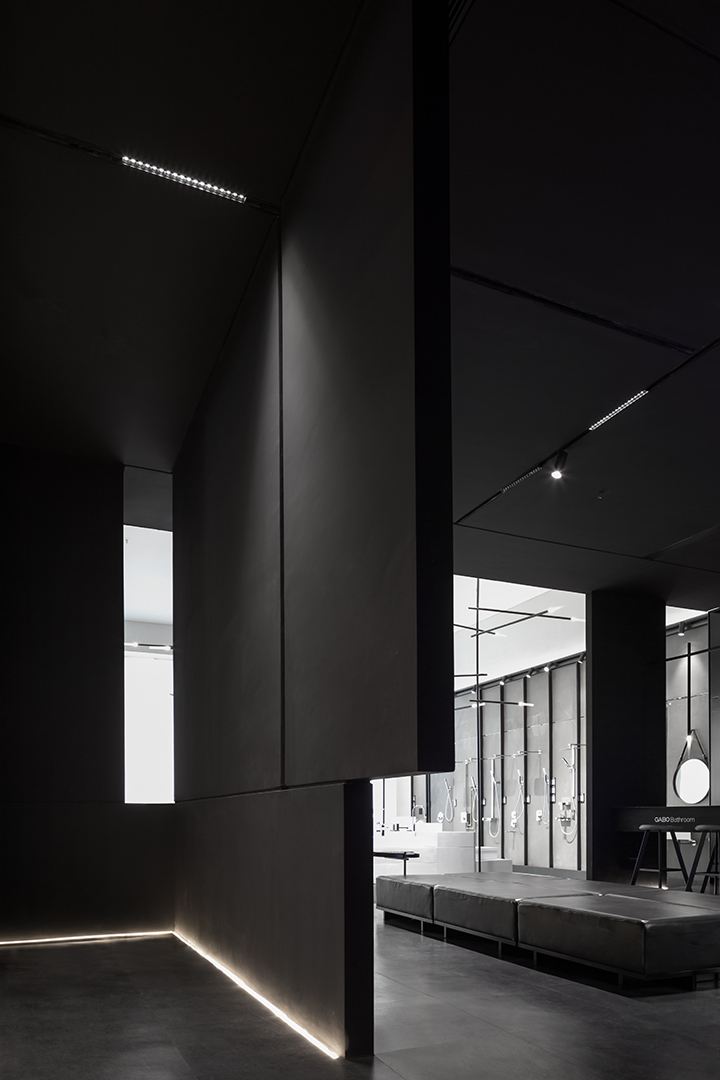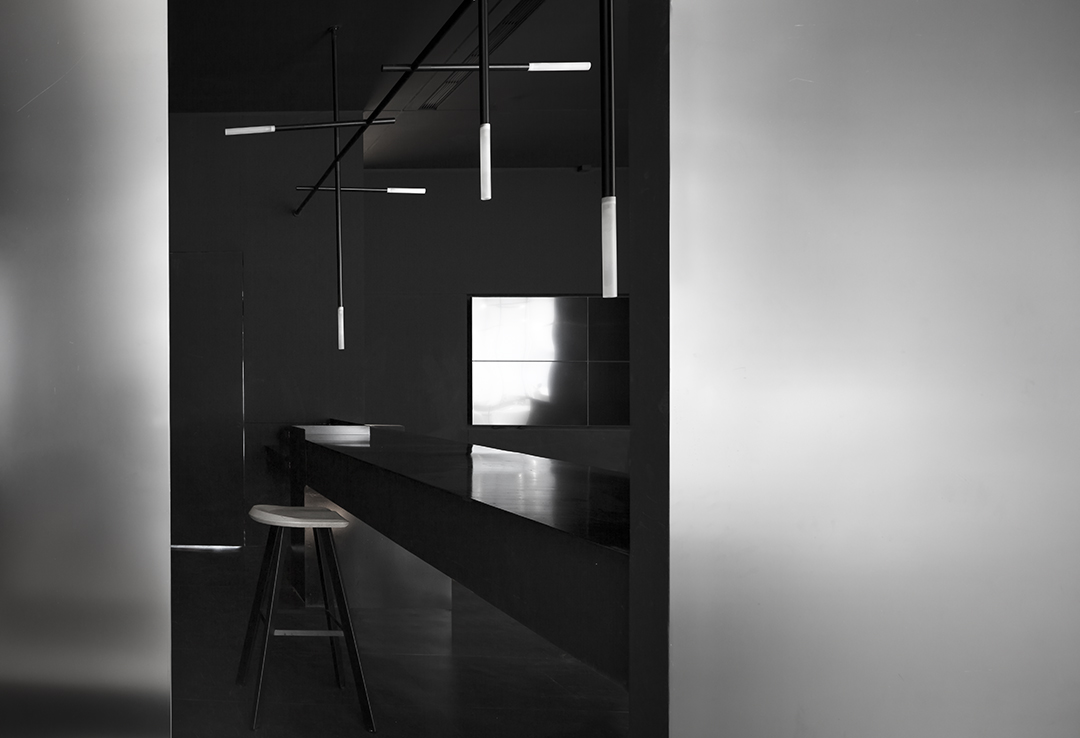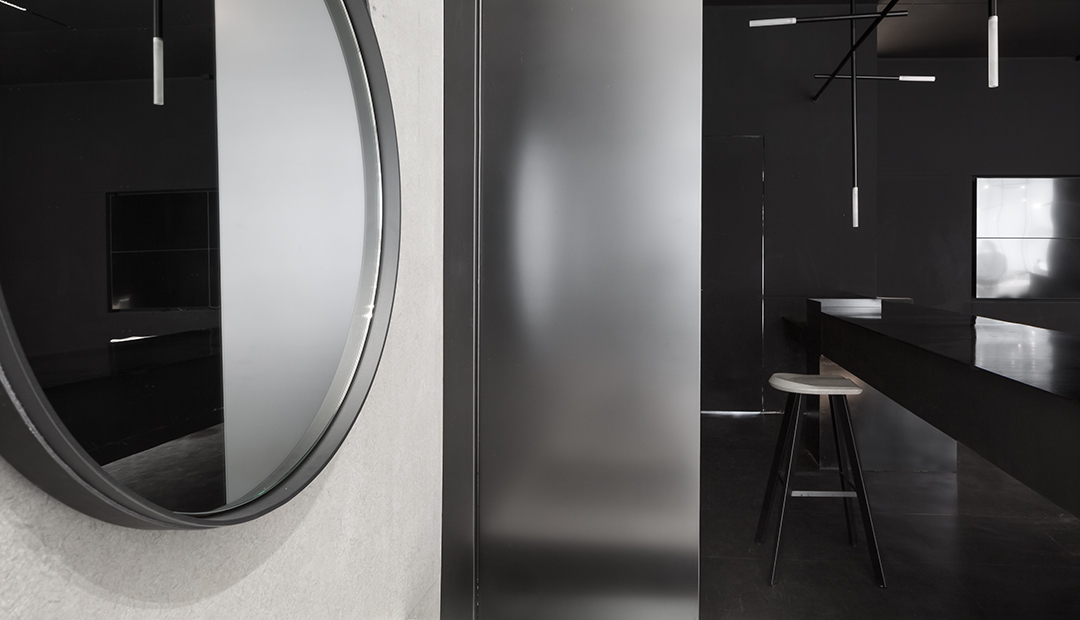 用抽象手法将假山石转化为模块化组合的展台,BAMBOO LAMP竹子的自然形态转化为模块化灯具与展架,让顾客在店内了解卫浴产品的同时体验到游园的乐趣。
Using abstract techniques to transform rockery into a modular combination booth, the natural form of bamboo is transformed into a modular luminaire and display rack, allowing consumers to experience the products while enjoying the scenery of the garden.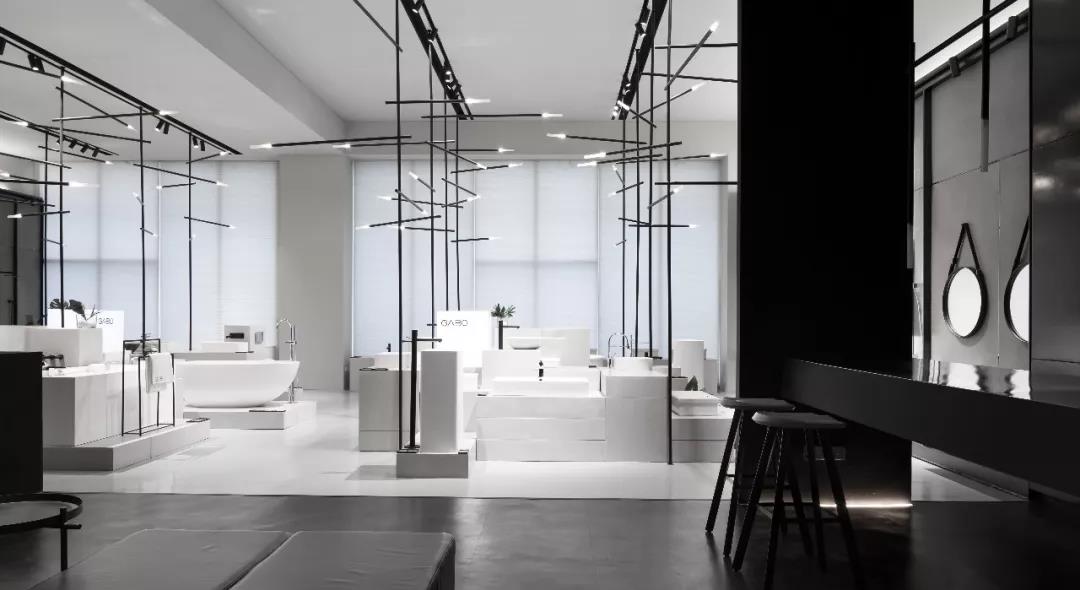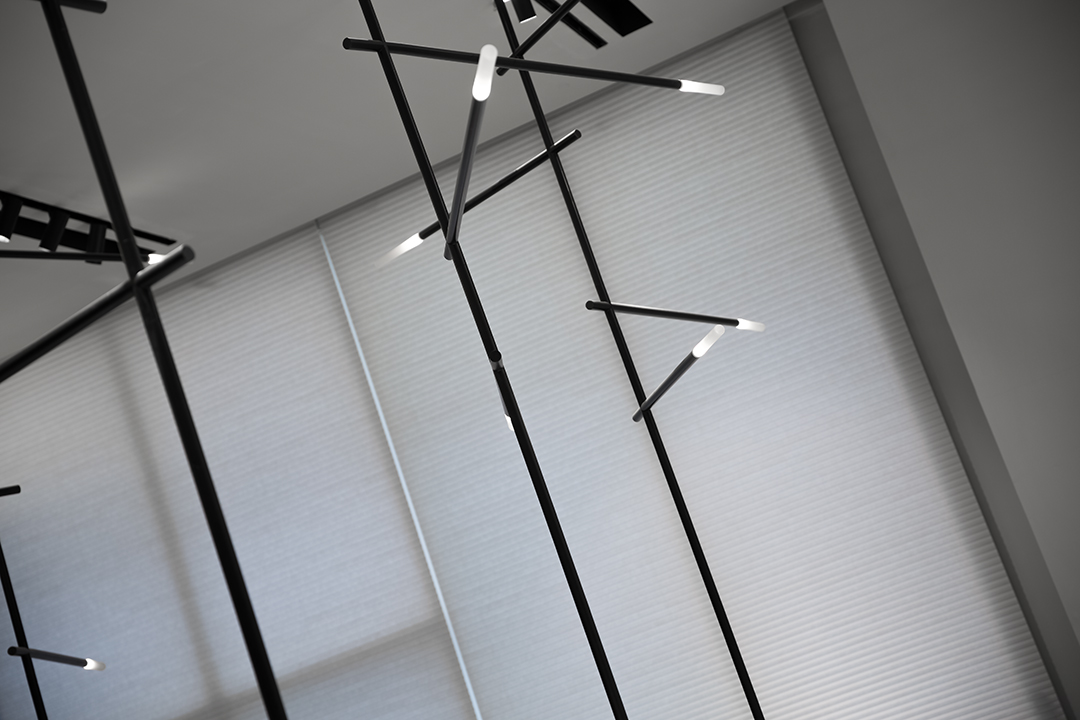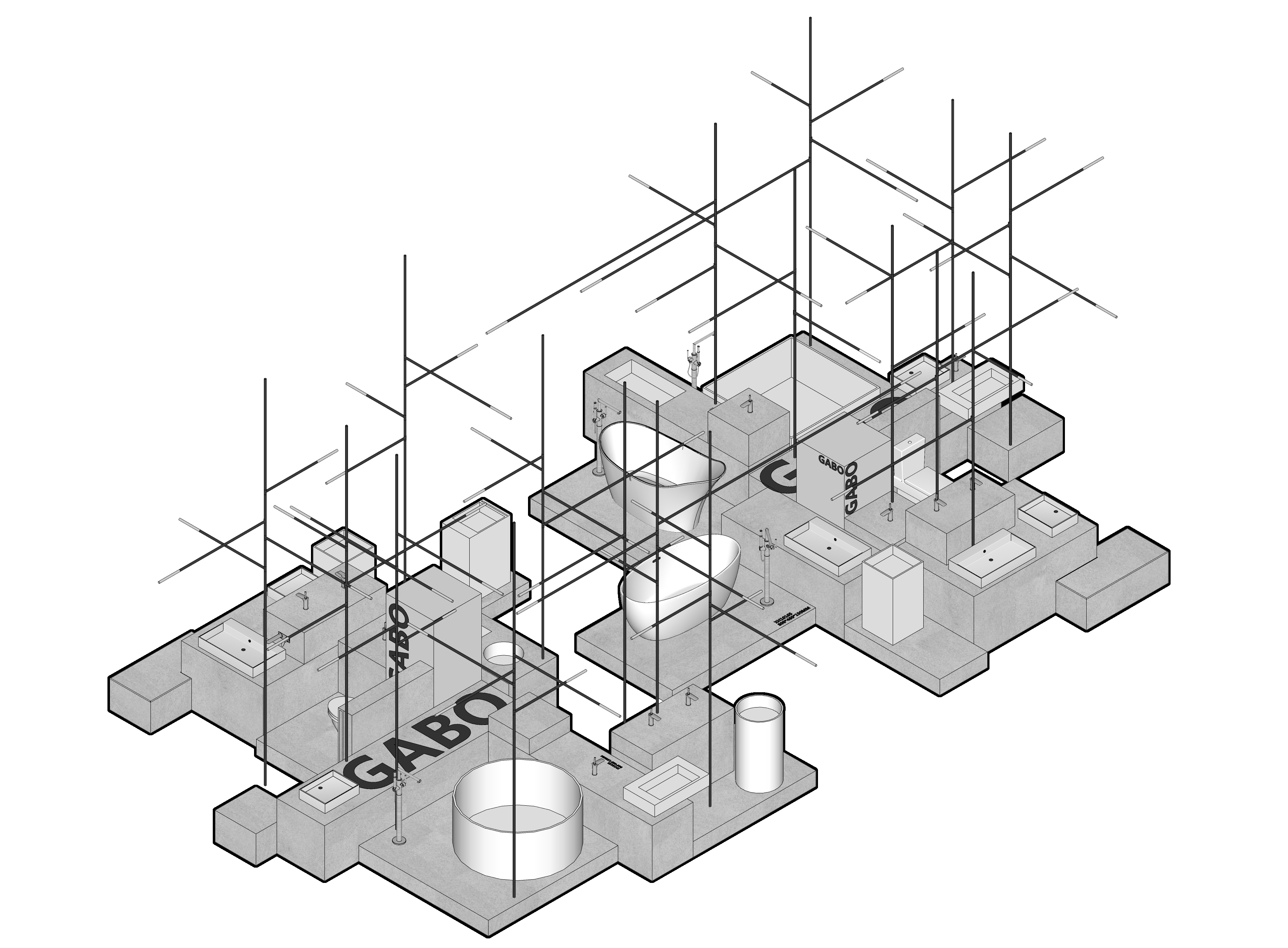 竣工时间:2018.5