LEW PROJECT丨MUNWOOD RESORT玉峰山慢屋·青麦庄园
作者:LEW & ASSOCIATES   时间:2020-05-20

项目位于重庆渝北区玉峰山森林公园内。这里的自然资源丰富,民风质朴,有着天然氧吧之称。是重庆近郊最具资源和潜力的养生、度假胜地。
Munwood Resort is located in Yufeng Mountain Forest Park, Yubei District of Chongqing City, which is a place with rich natural resources, simple folk customs and also known as a natural oxygen bar. Moreover, the park is a health and holiday resort with most resources and potential in suburb of Chongqing.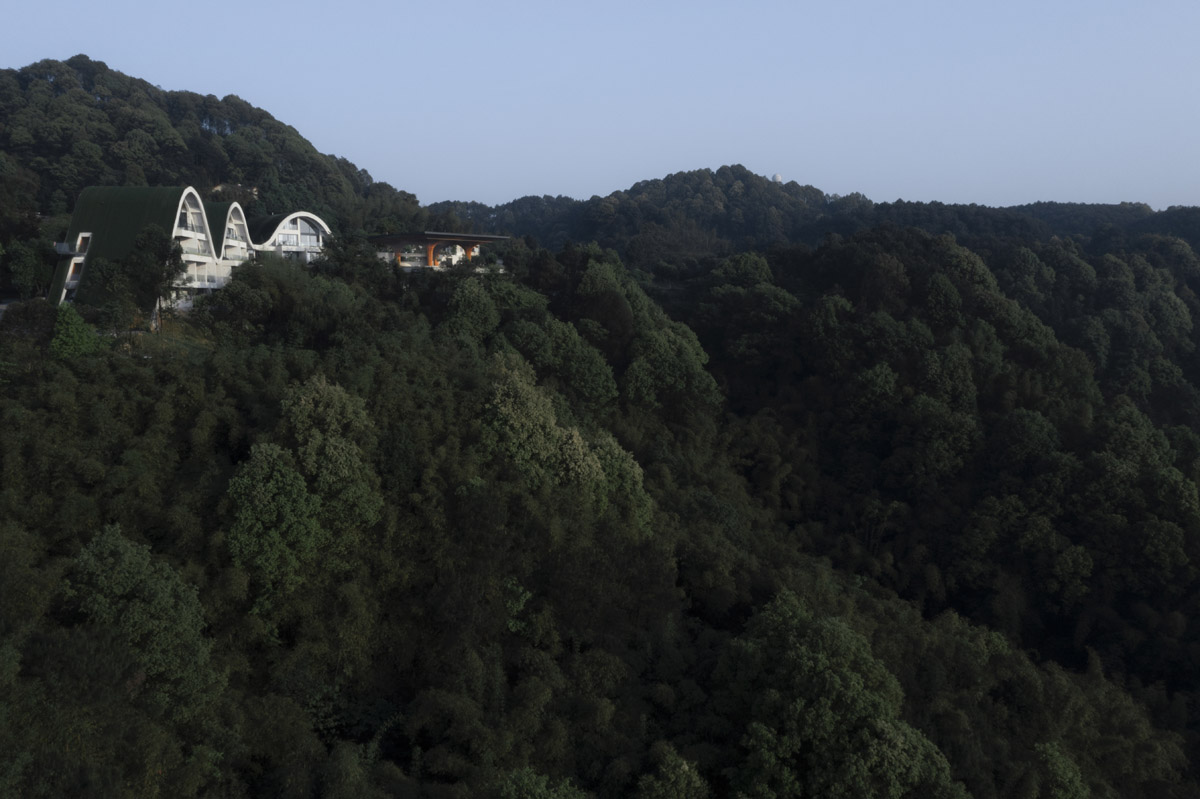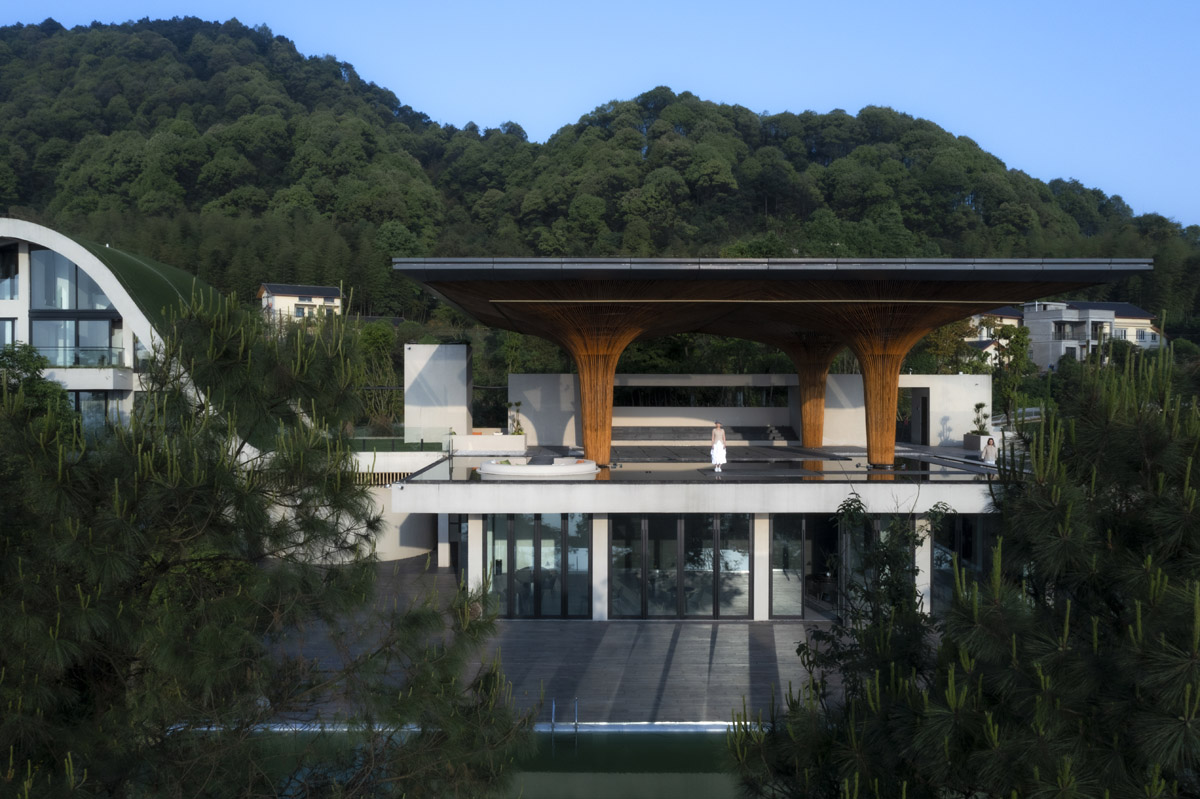 坐落于此的慢屋青麦庄园,以波浪型建筑作为自然地质的有机延伸,呼应着起伏的山势。而如何延续建筑的自然状态,创造与场地契合的精神空间,成为我们此次设计关注的重点。
With its wavy building facade, Munwood Resort looks as if it is an organic extension of the natural landscape, echoing the undulating mountains all around. Therefore, how to keep the natural state of the building and create a spiritual space compatible with the surroundings become the key point of our design.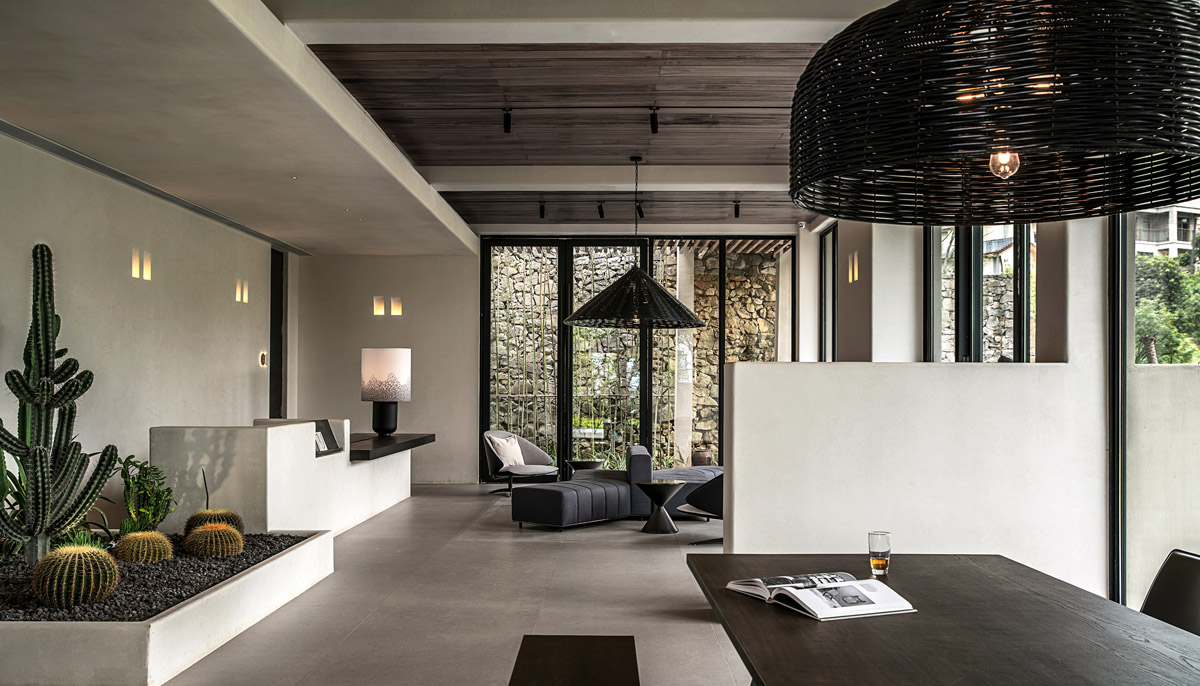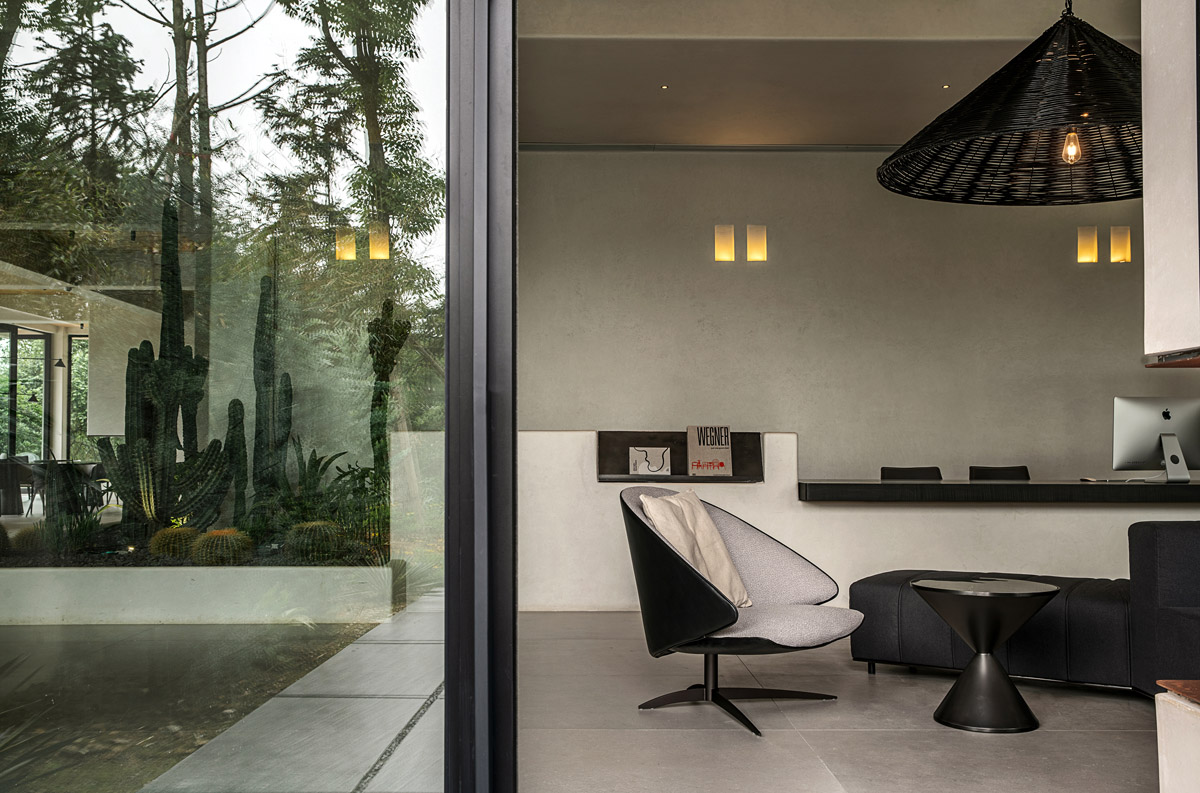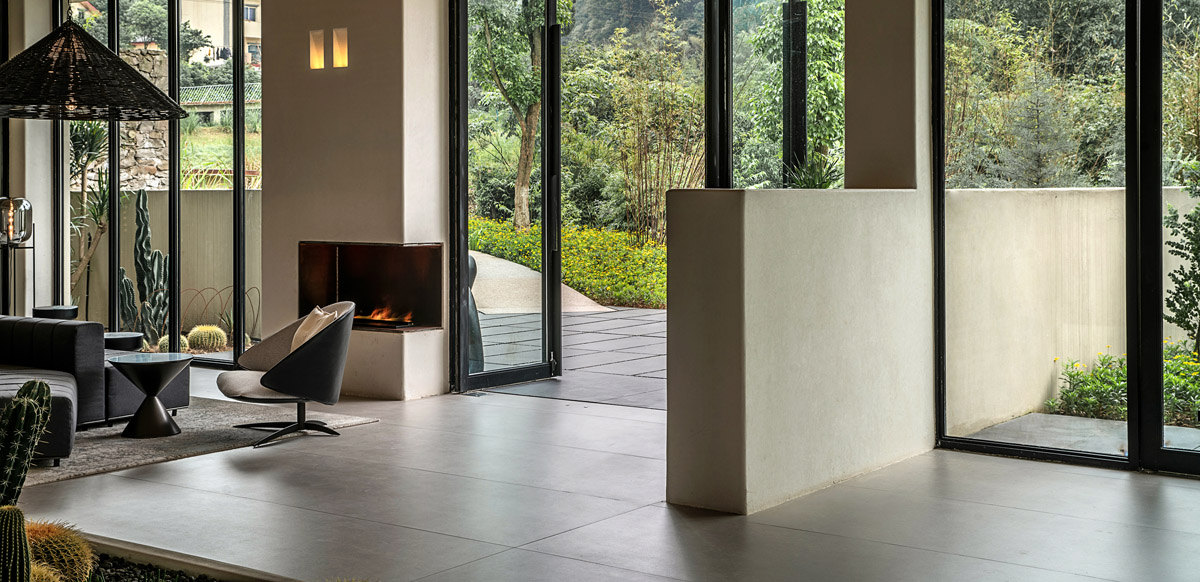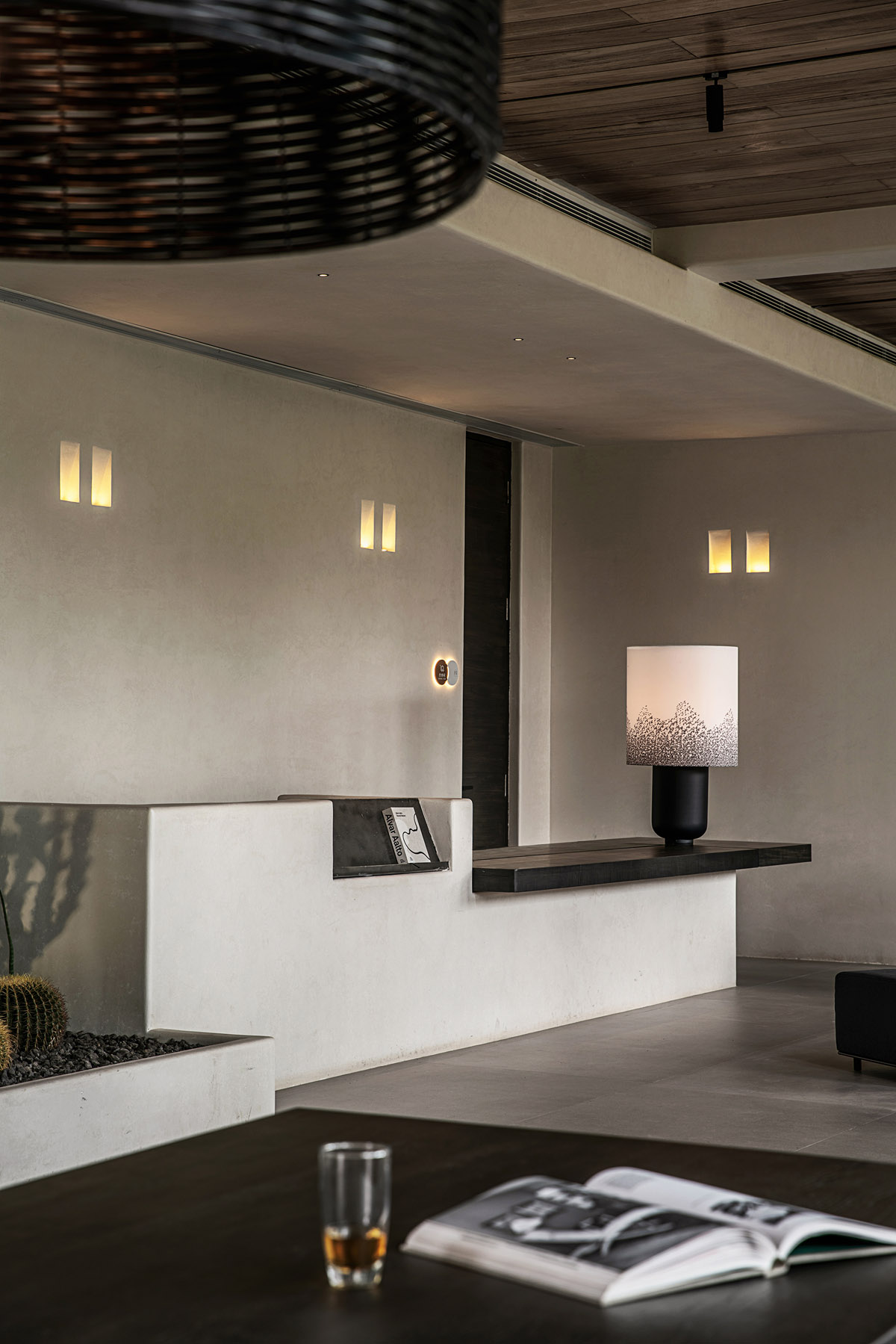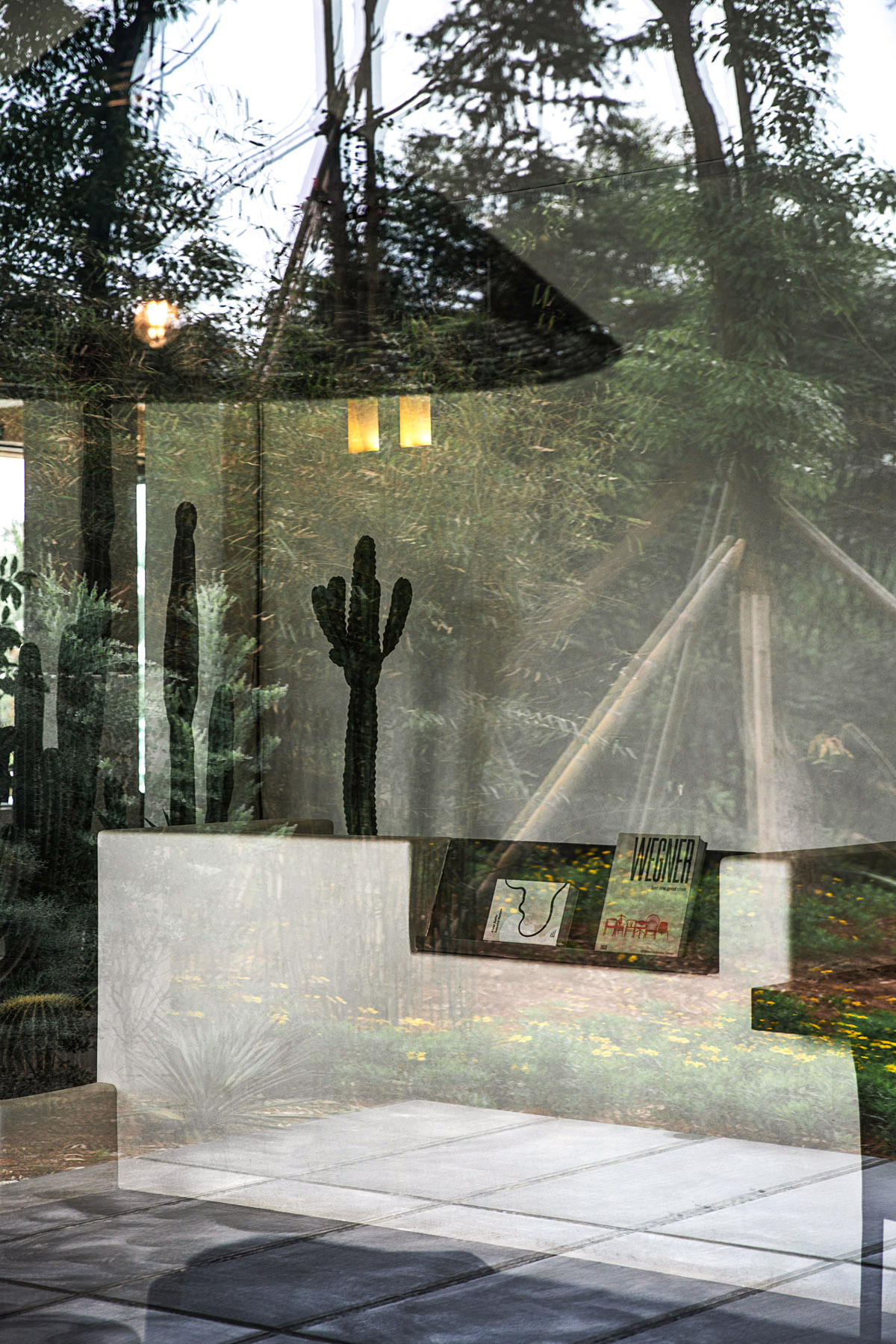 基于场所的自然气息,室内空间以一种经过岁月洗练的内敛之意,呈现出山林间的静谧、惬意。使得内外相融,还原出当地生活原本的脉动与韵律。
In view of the natural environment of the site, the interior design shows up a kind of reservedness which seems to be obtained through years of weathering, presenting a tranquility and comfort of mountains and forests. So that the interior and exterior environment combined with each other to be in harmony with the original pulse and rhythm of local life.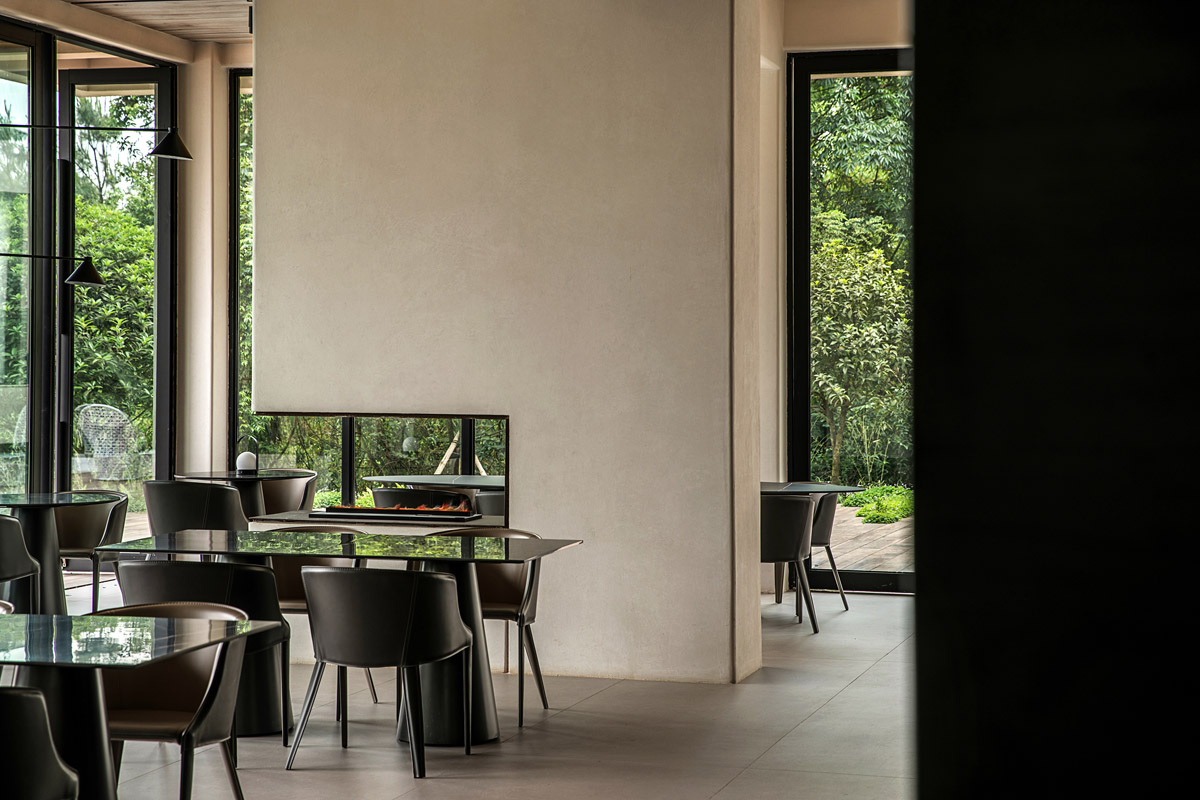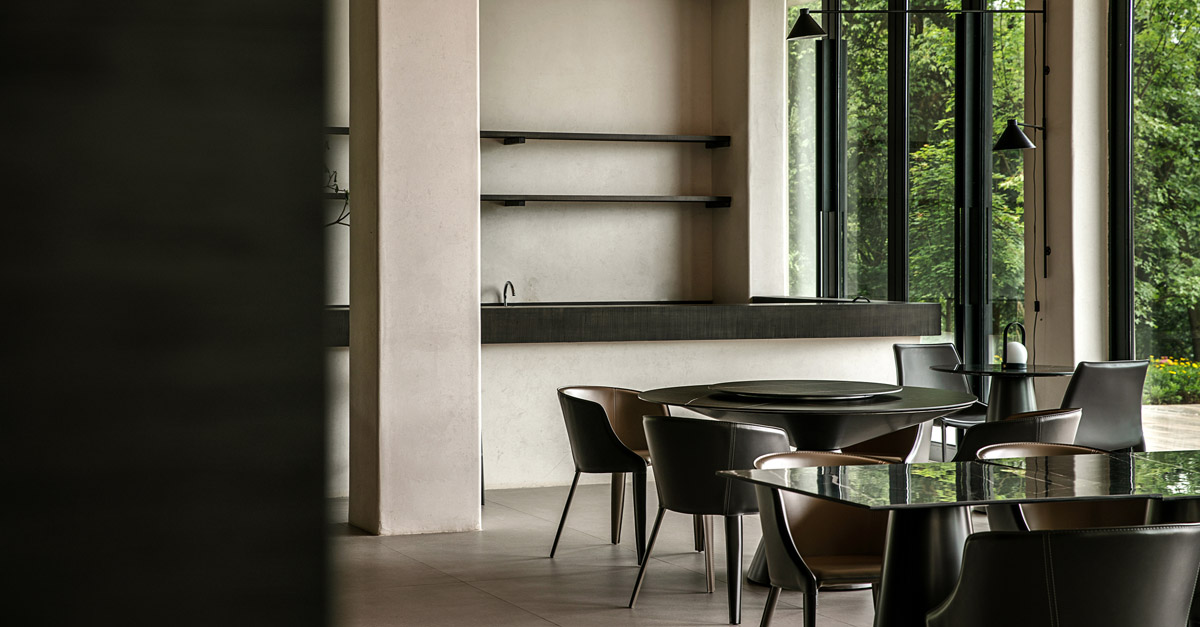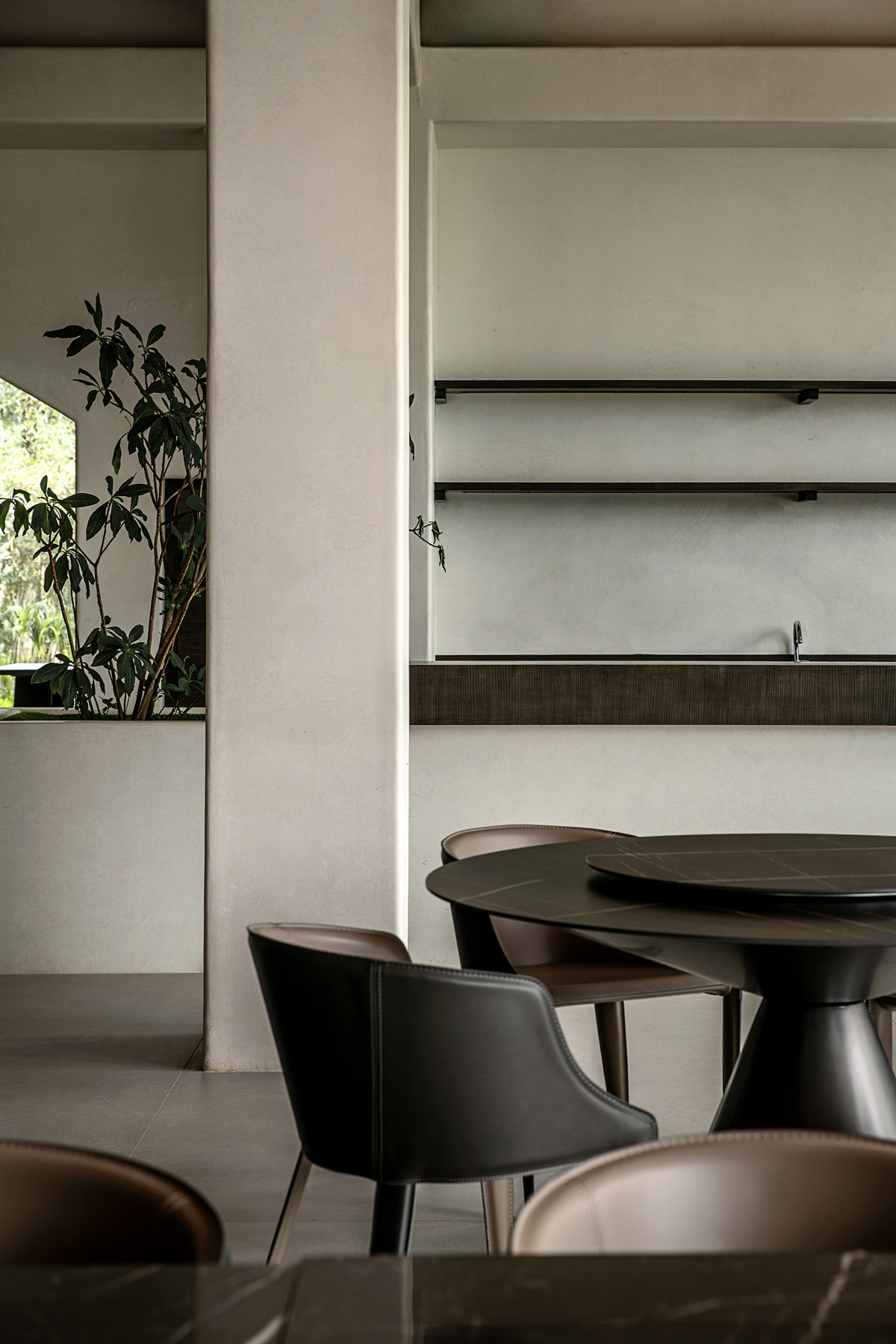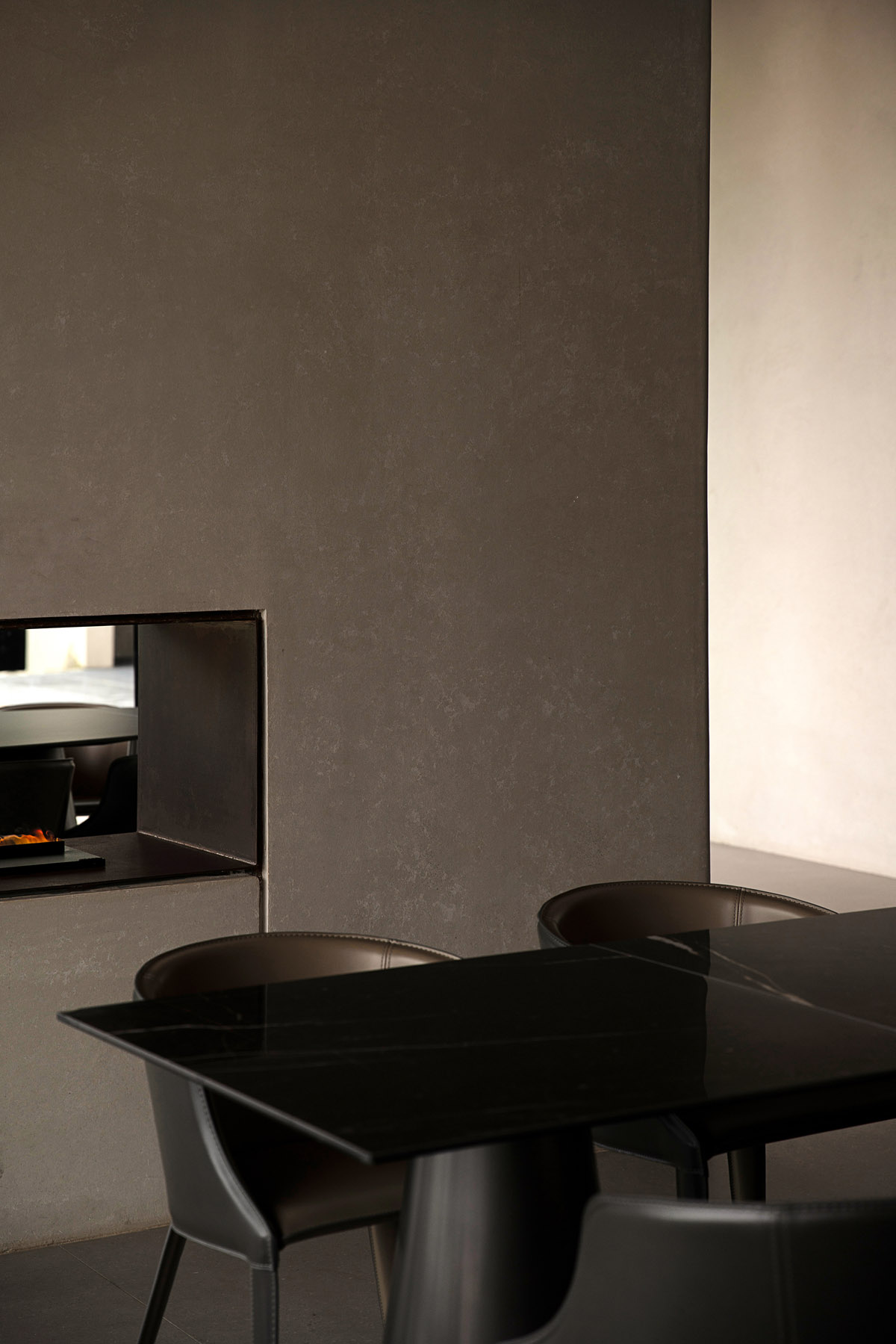 进入公区,视野随着脚步地移动,逐步开阔。四周的玻璃幕墙让人们能够充分欣赏山间美景。室内与景观建筑互相渗透融合,流动转化。
Stepping into the public area, your vision becomes wider as you move. Here people can fully enjoy the scenery of mountains through the full-height glass facades. The interior, architecture and the surrounding landscape permeated into each other to form an organic whole.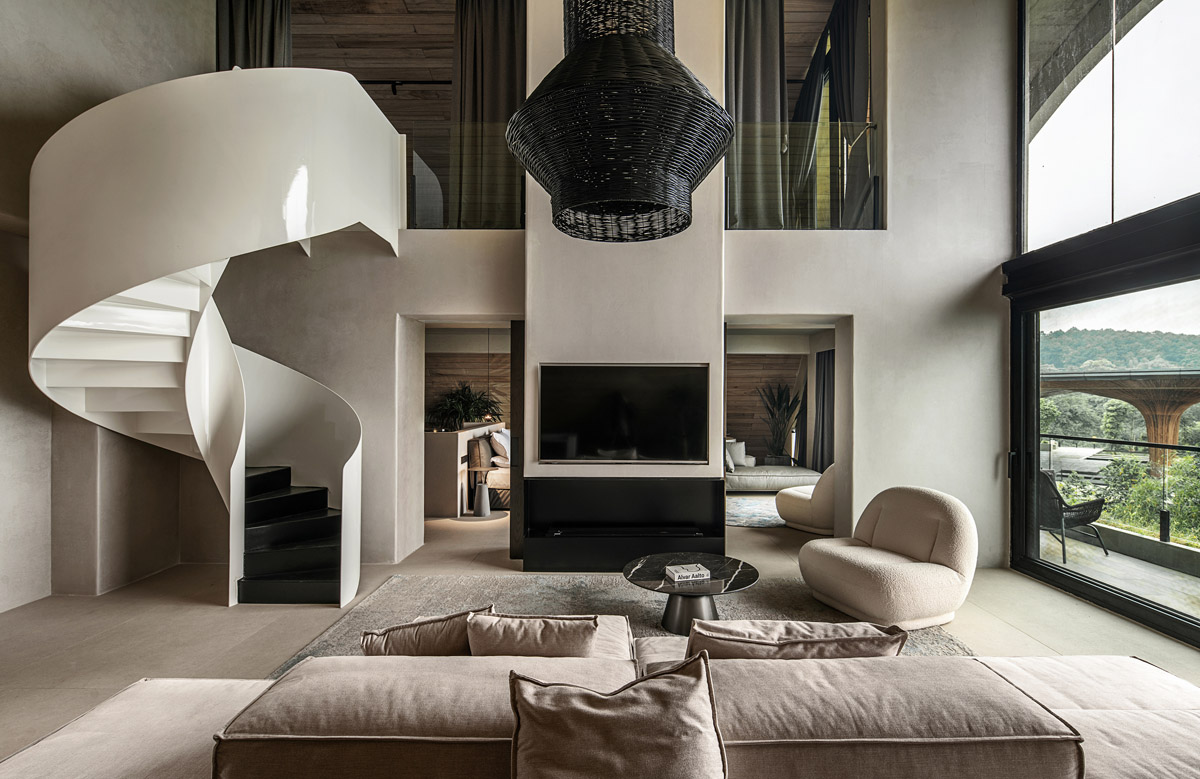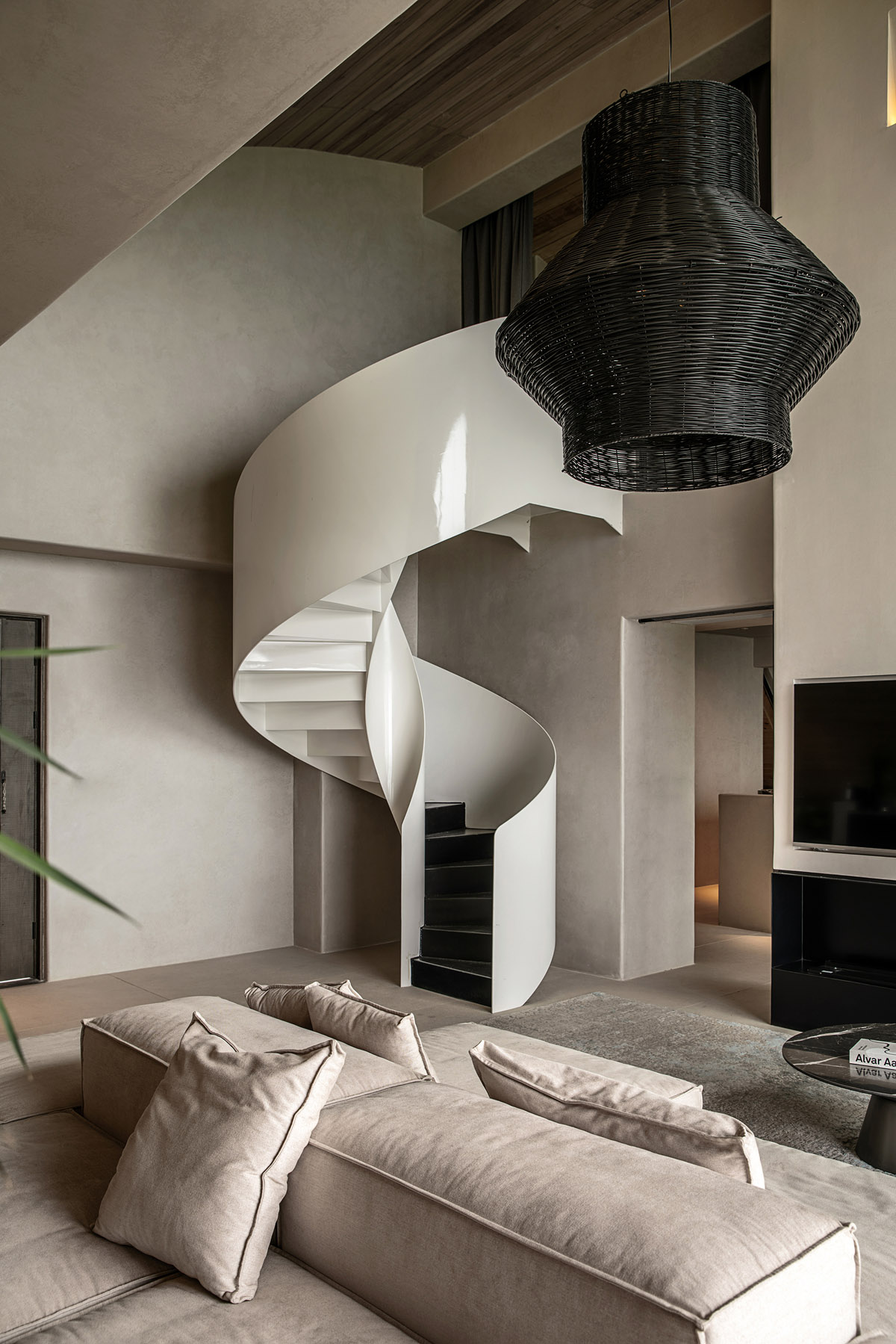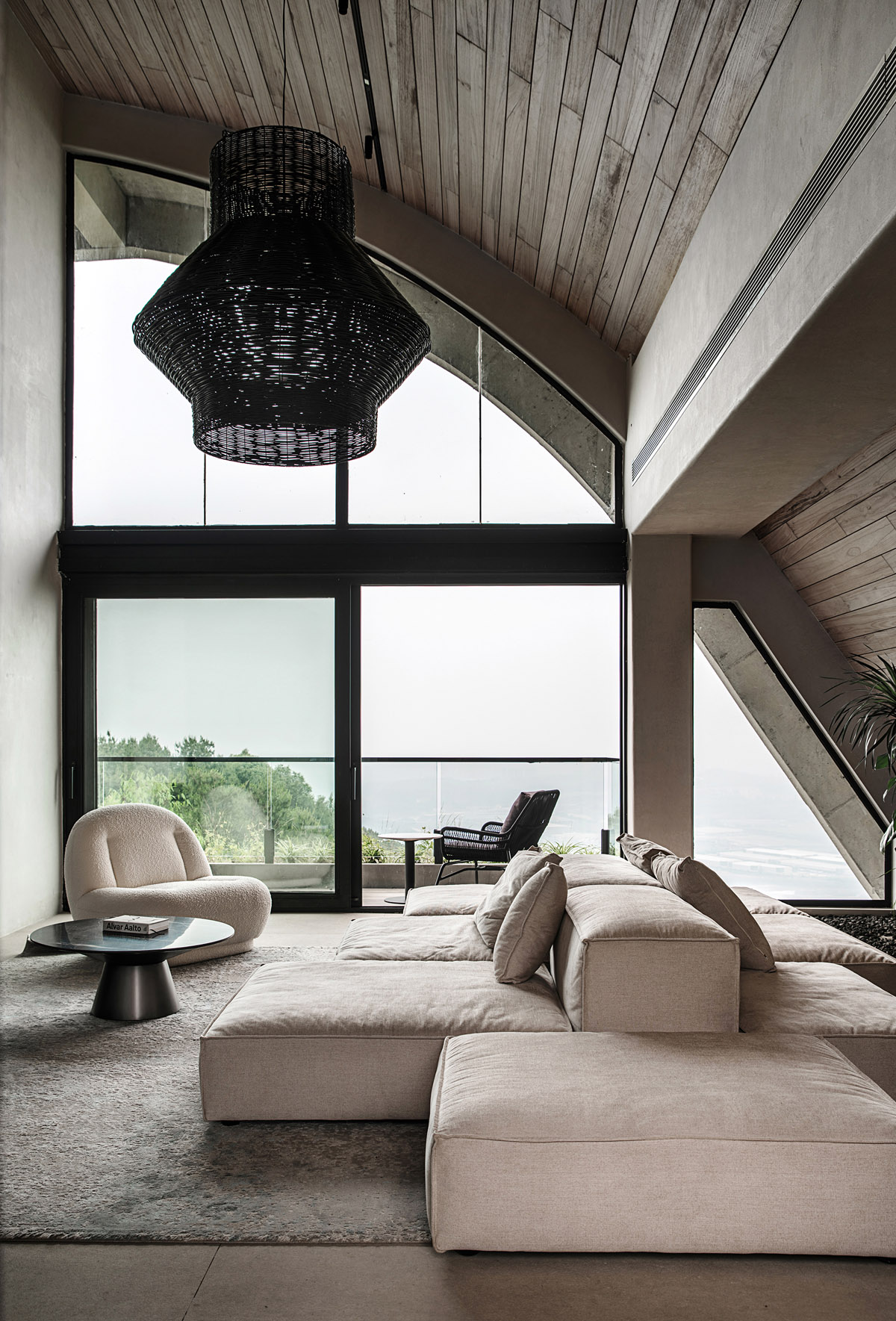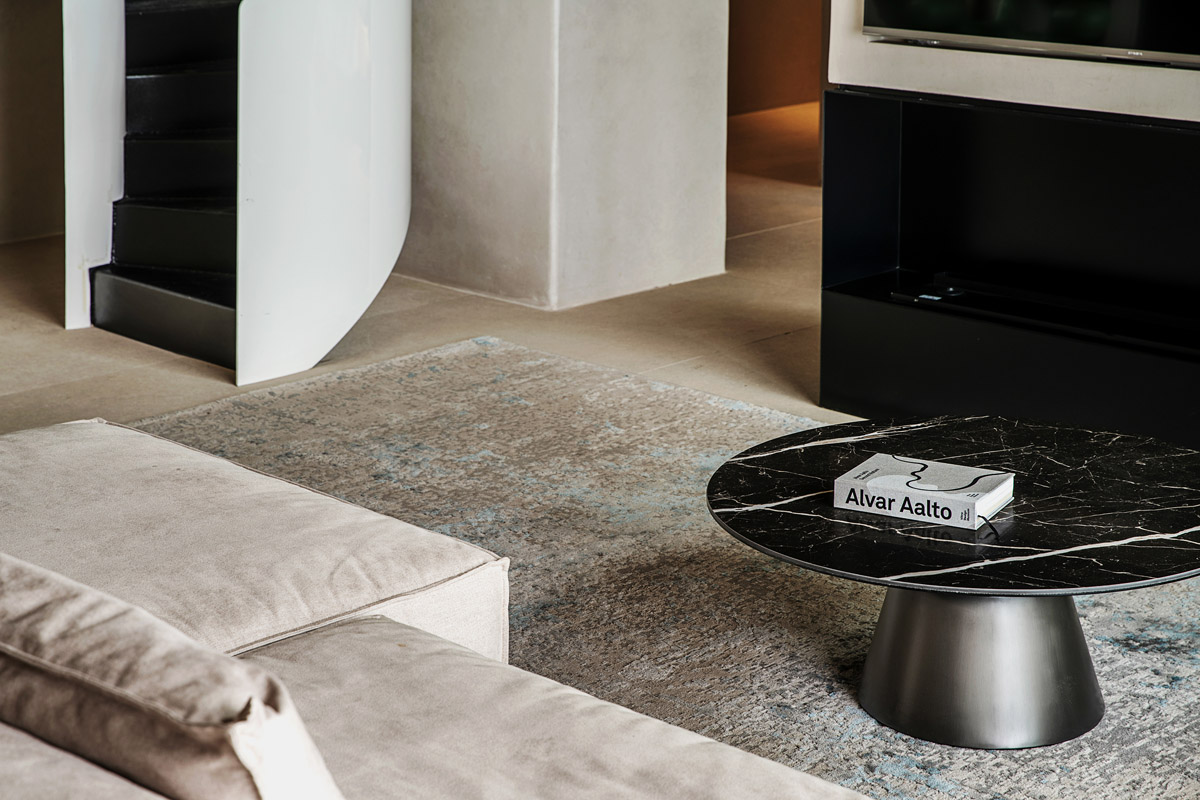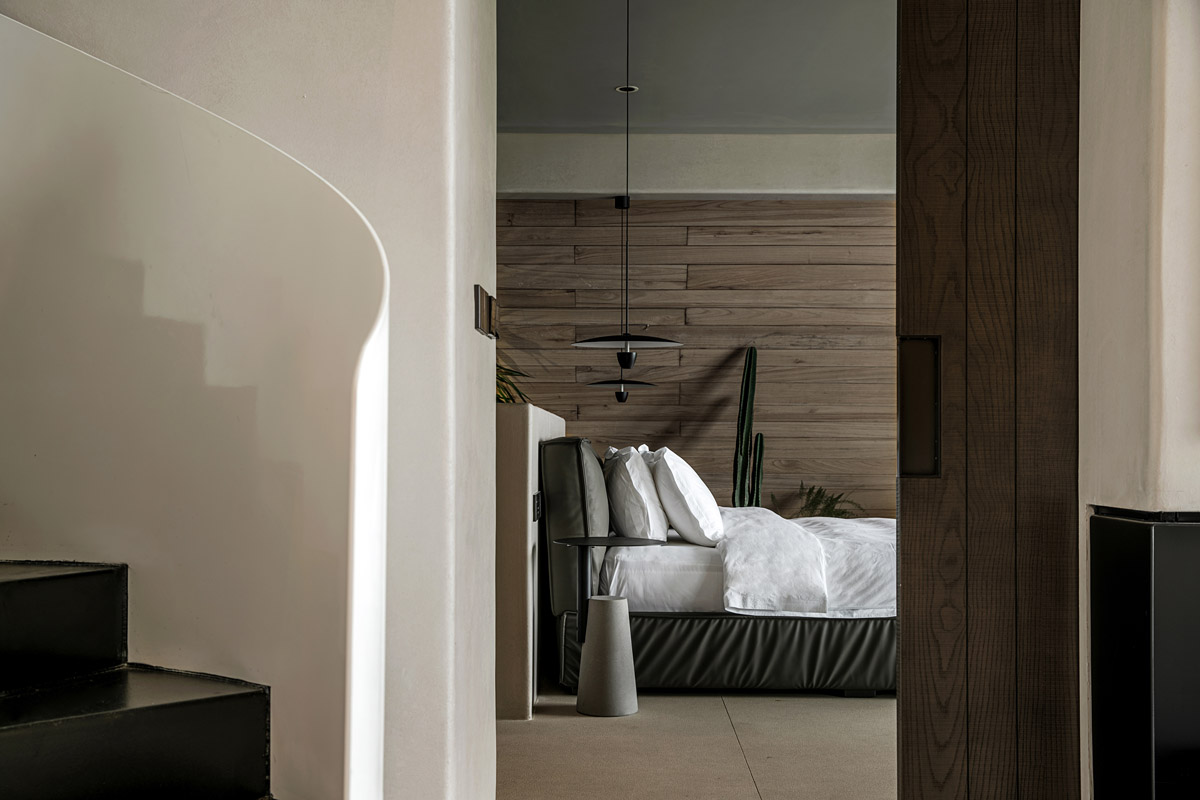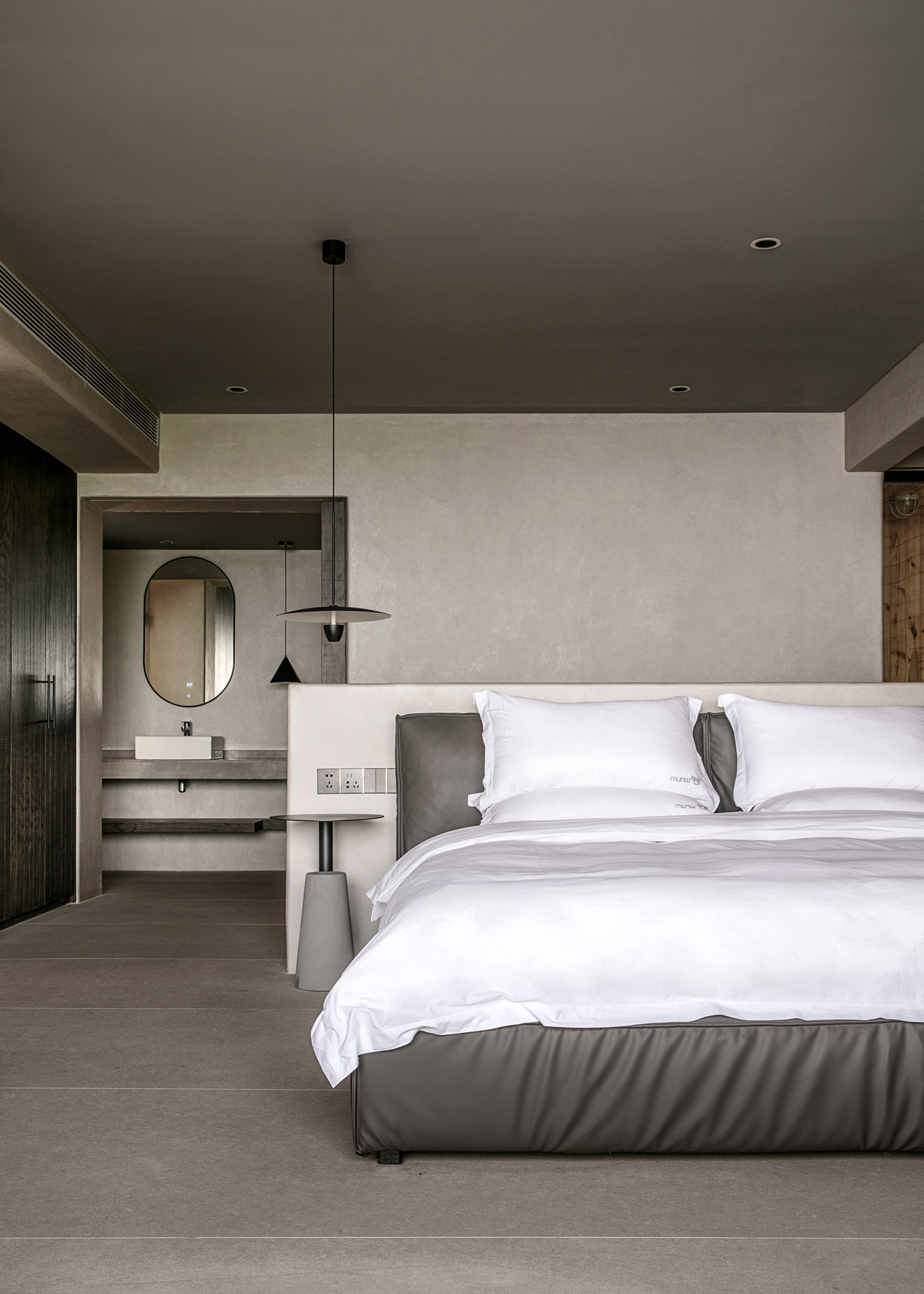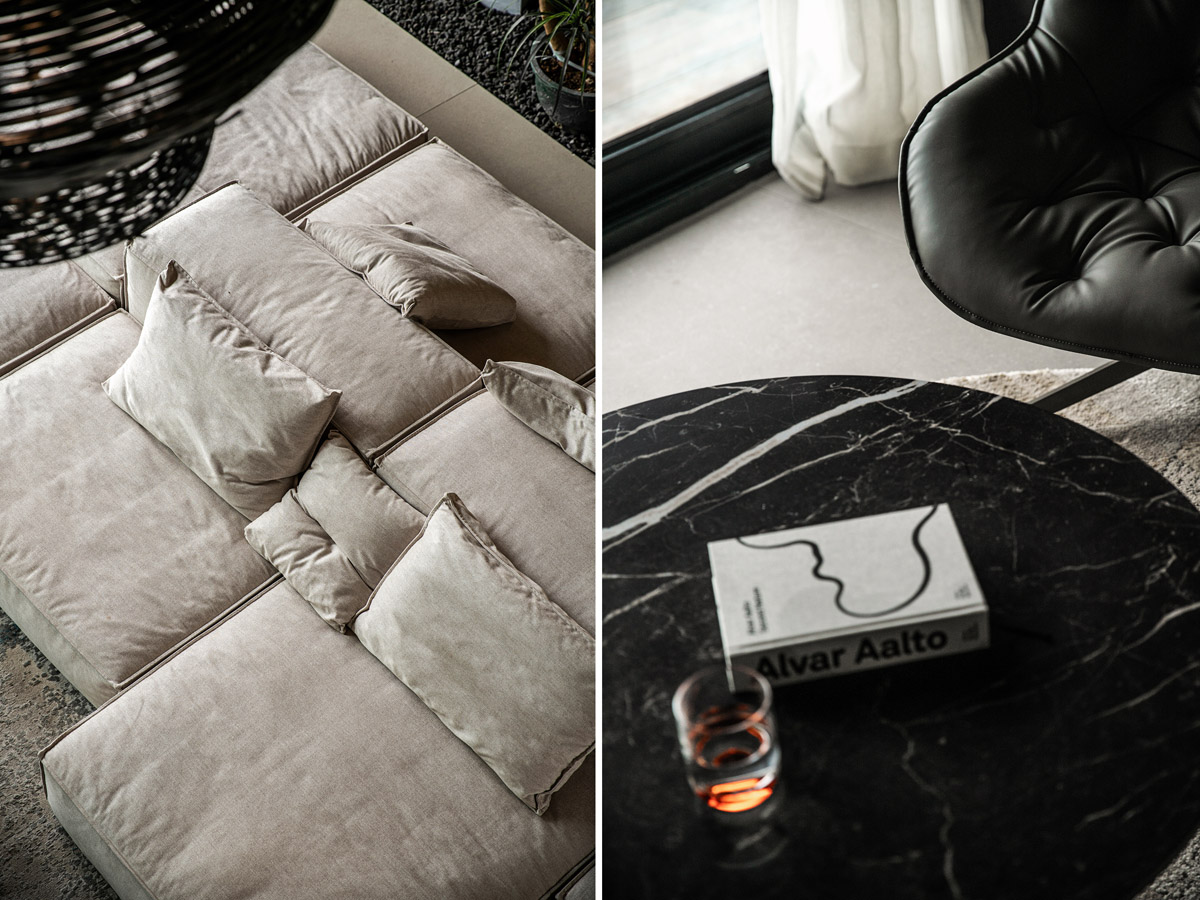 客房自由式布局,以台阶、楼梯丰富空间层次感的同时呼应山地高低不平的特征。加入当地的植物景观,在灯光映射下光影斑驳,室内形态于虚实变化中灵动起来。
The guest rooms designed with open layout, with steps and stairs adding layers for the interior and responding to the undulating mountains outside. The local greenery inside casts beautiful silhouettes under the lights, which makes interior alive between the virtual and the real.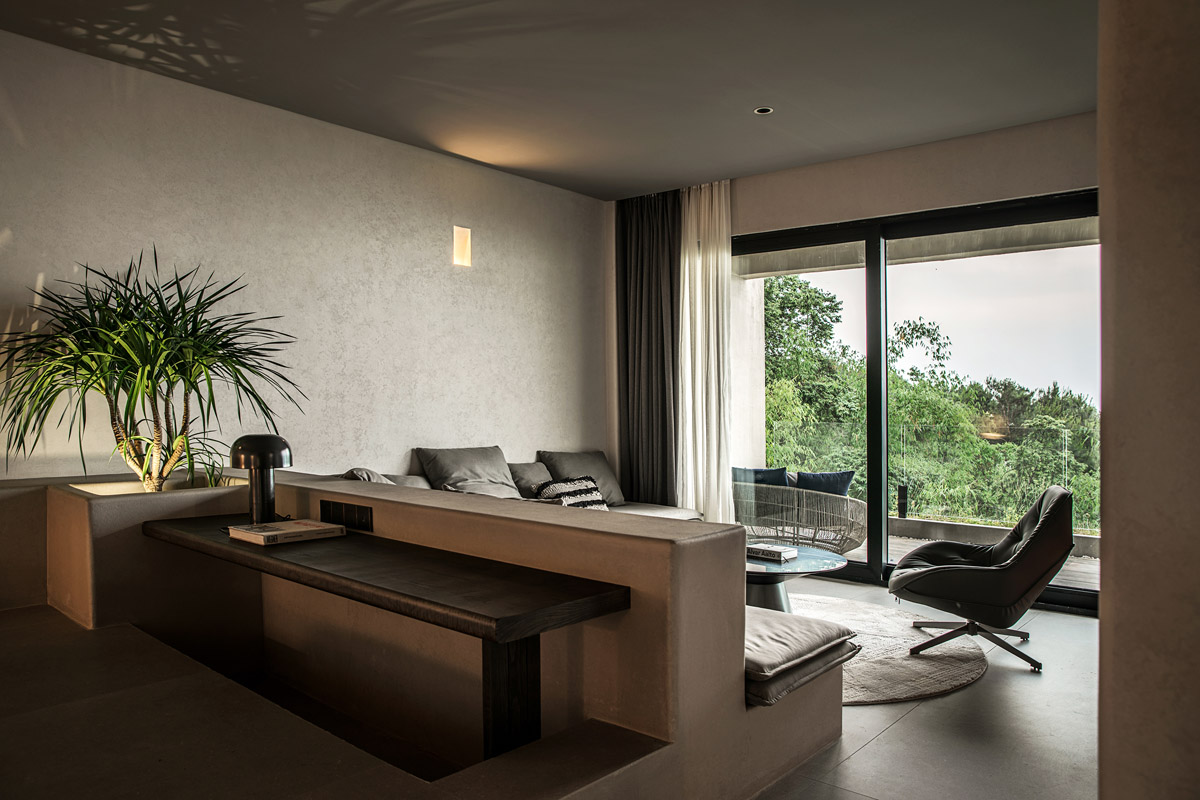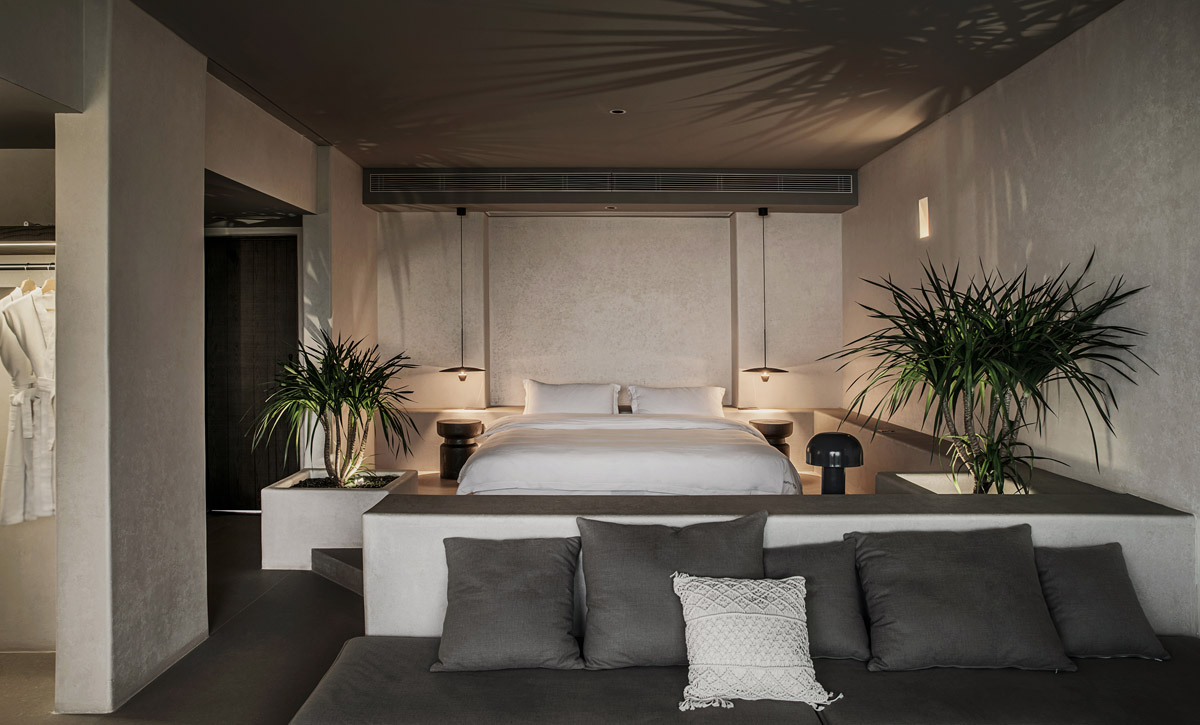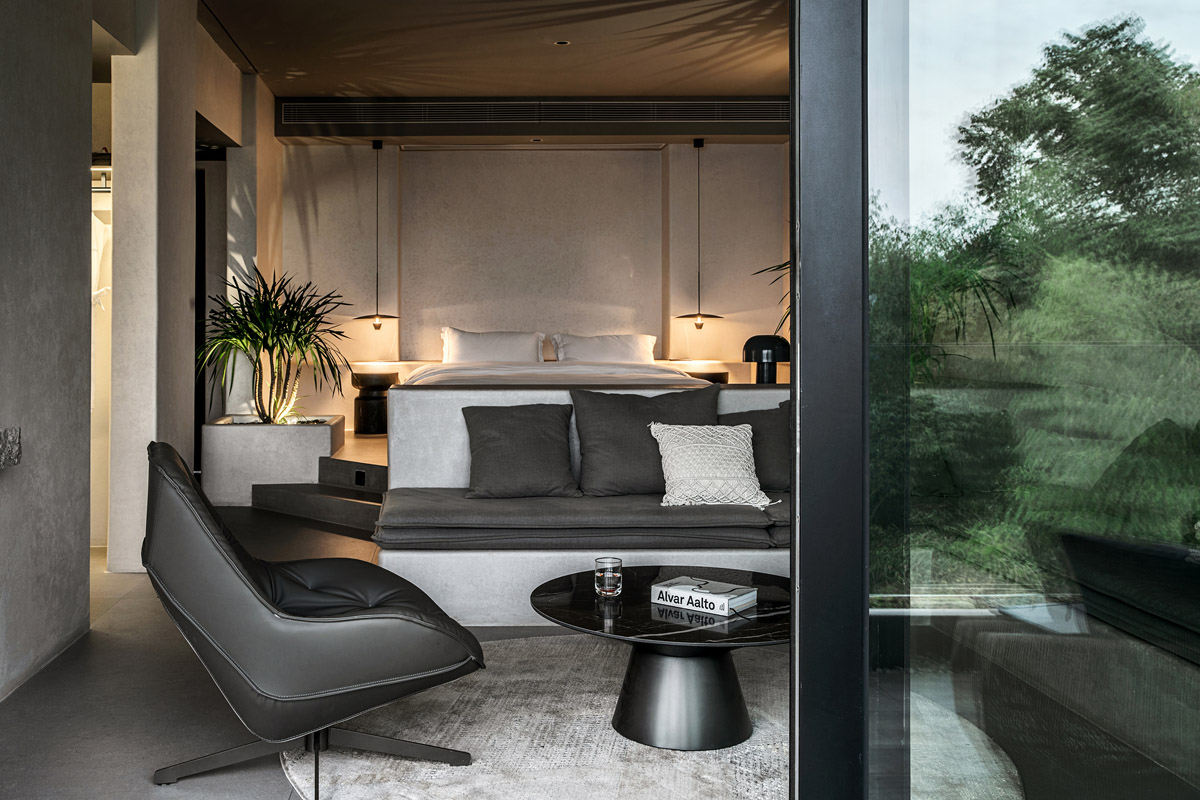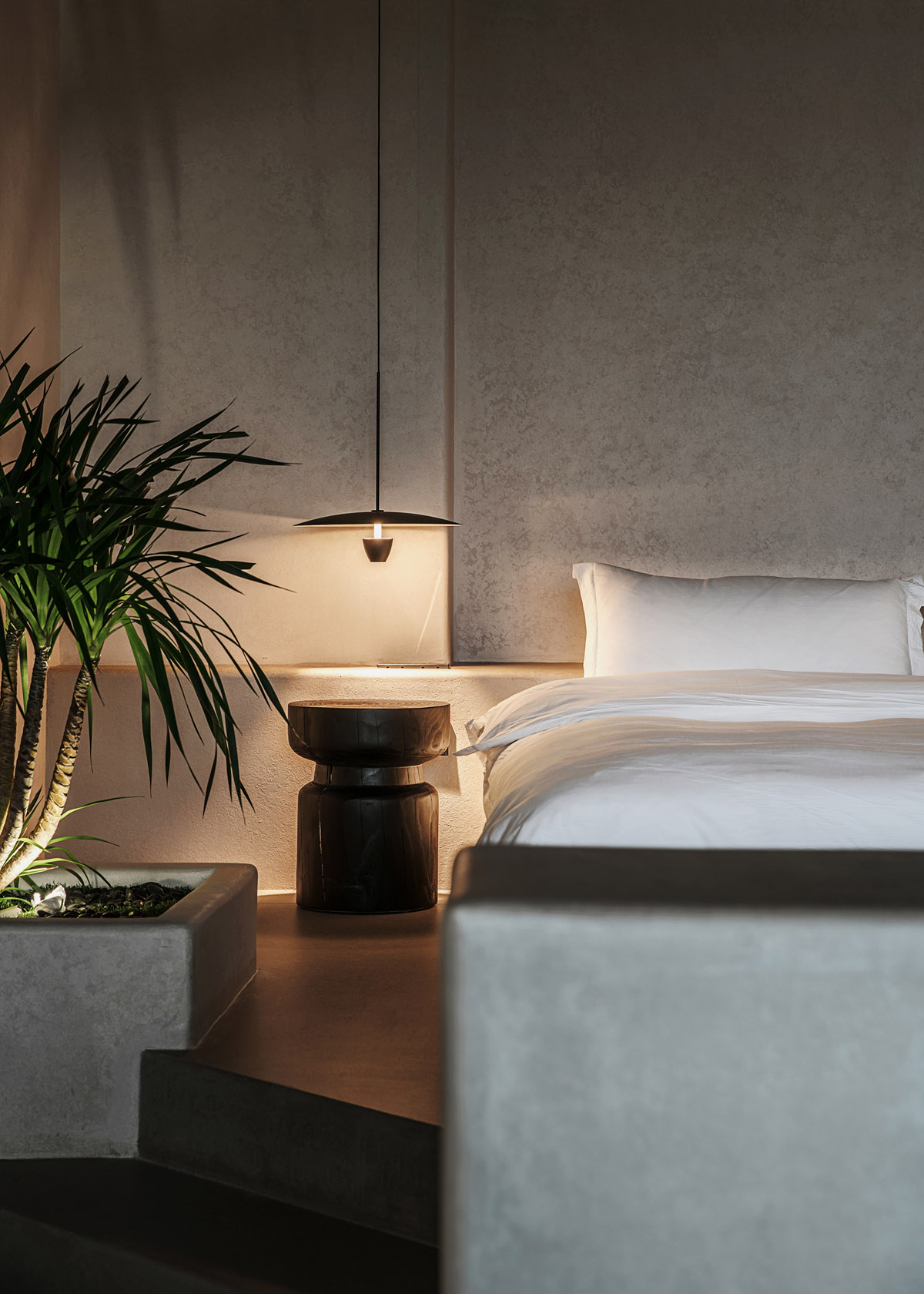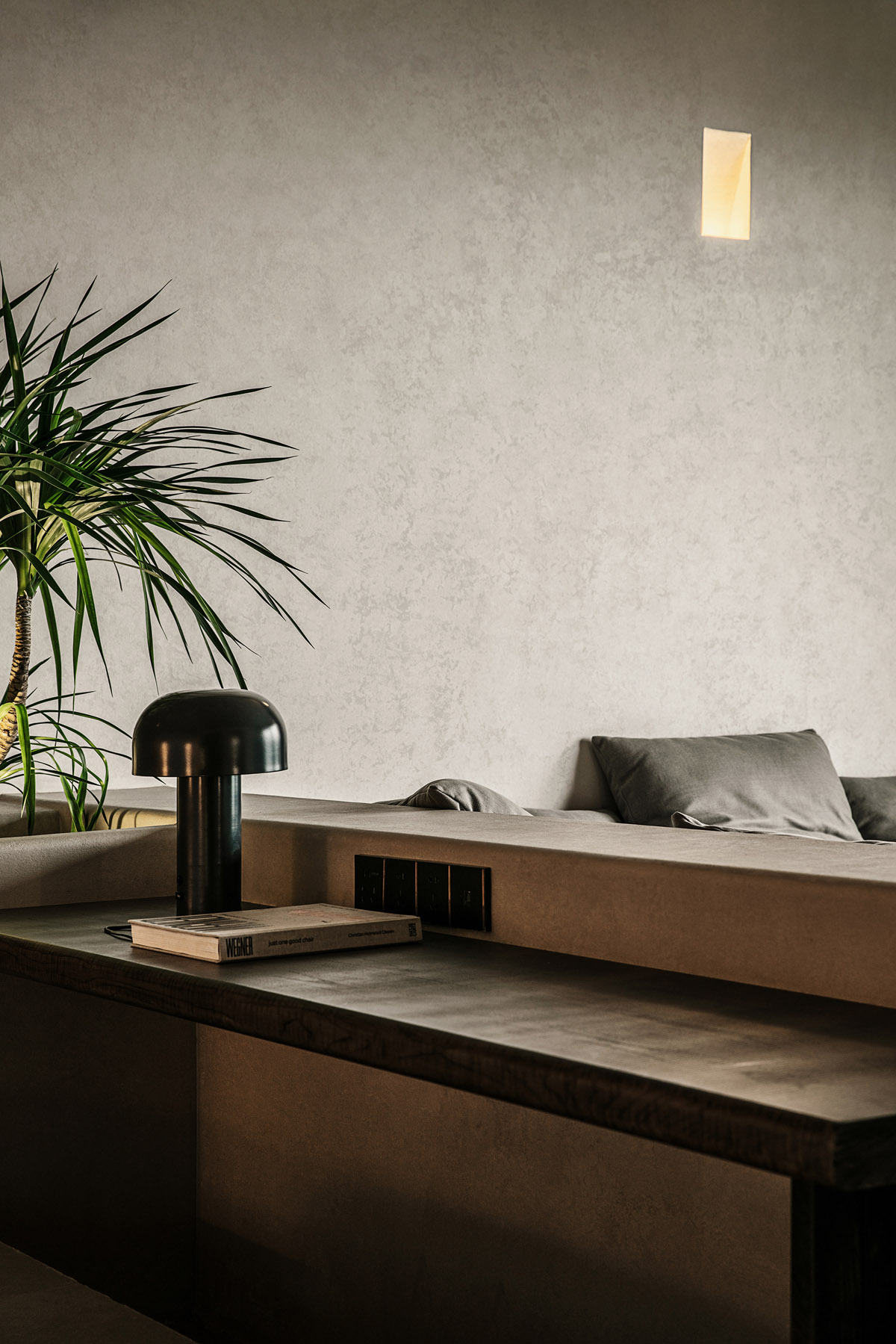 墙面粗粝的质感,加上木材和植物的应用,延续着场所的拙、涩意境和本土的建筑肌理。现代元素作为低调的参与者,和谐融入其中。通过对场地肌理的回溯,于内外之间形成空间对话,将自然与城市生活相融。
The rough-textured walls, wood and plants used in this project have well blended in with the raw and unpolished natural environments and the architectural characteristics of local buildings; while modern elements, as a low-profile member, have also participated in this project. Thus a dialogue between inside and outside has been created through review of surrounding environments, which also makes the urban and rural life combined together.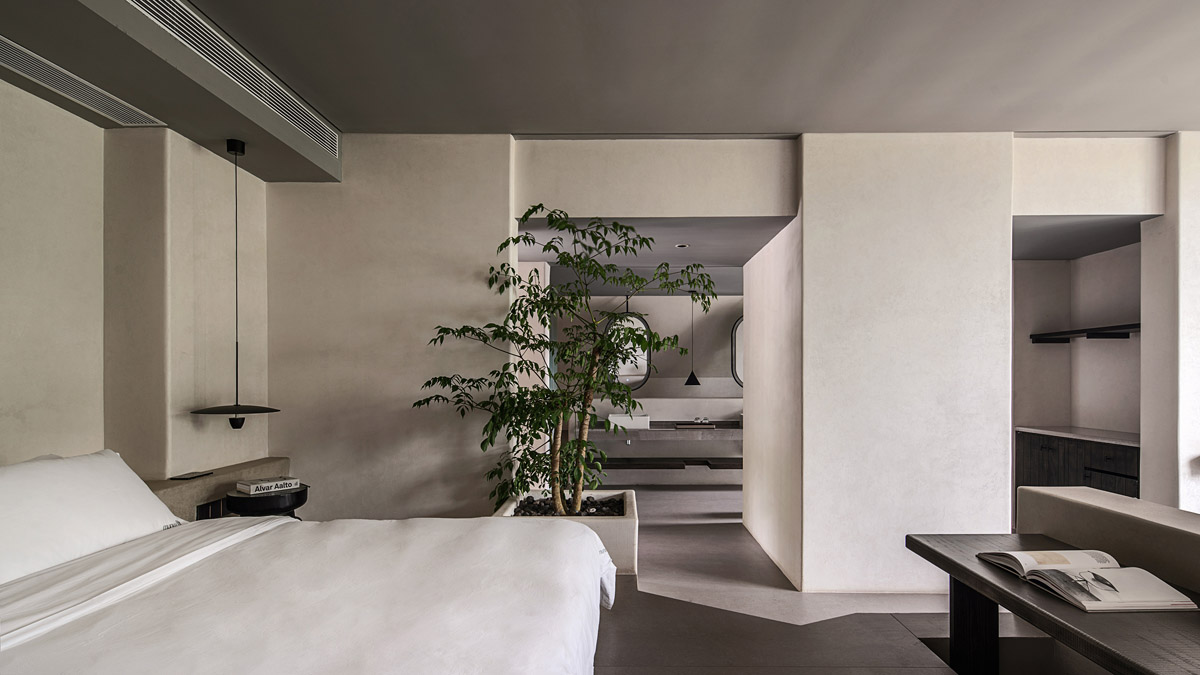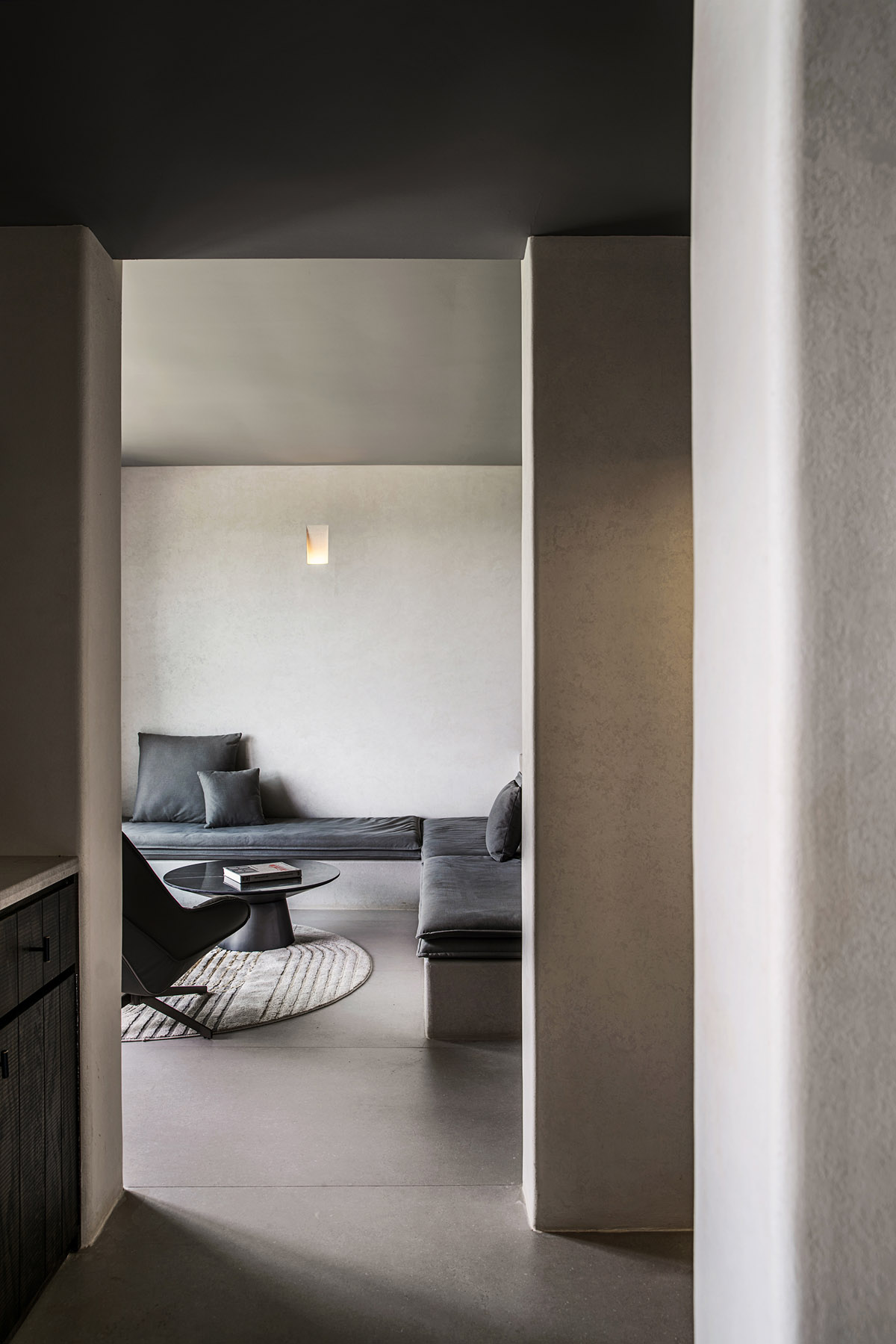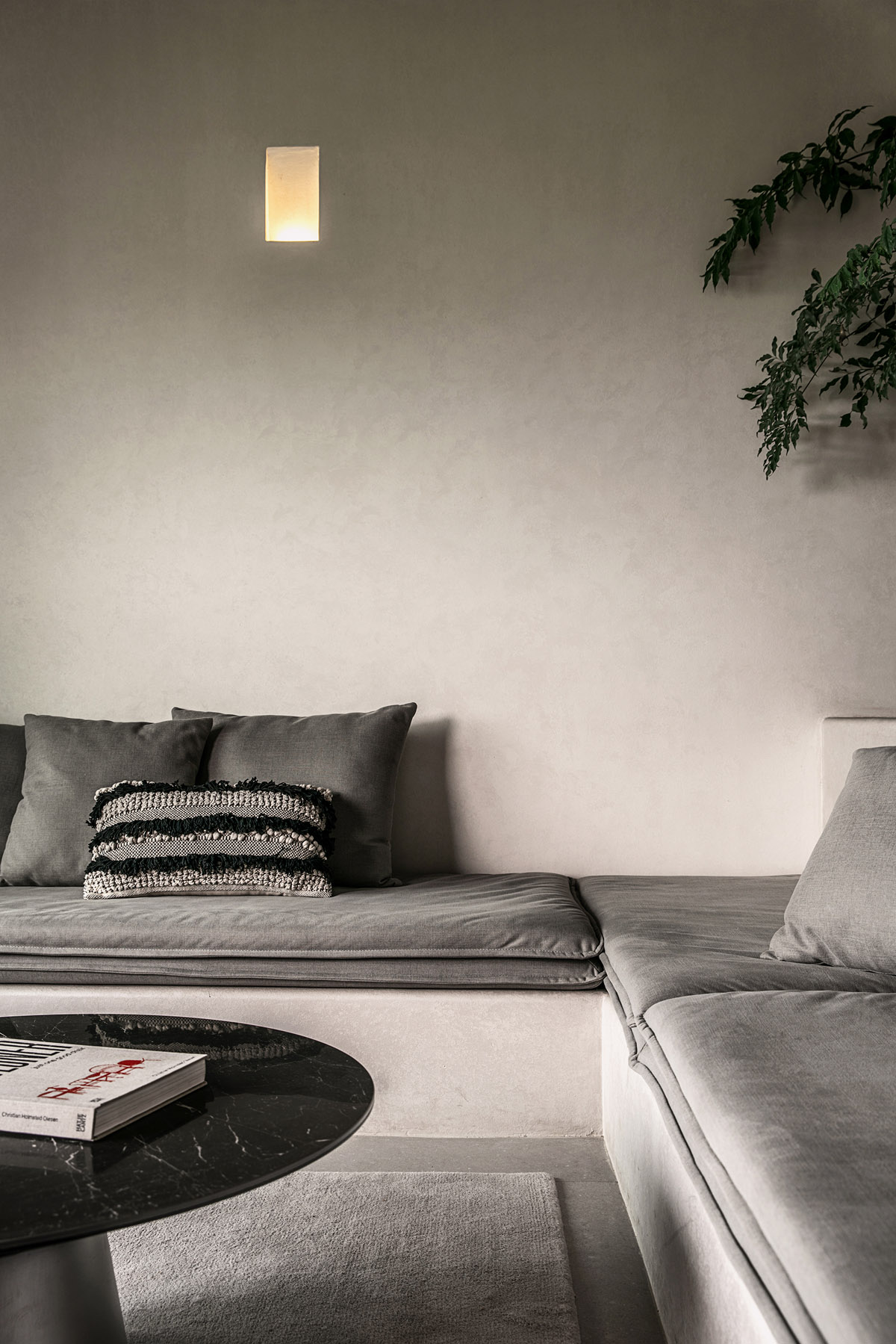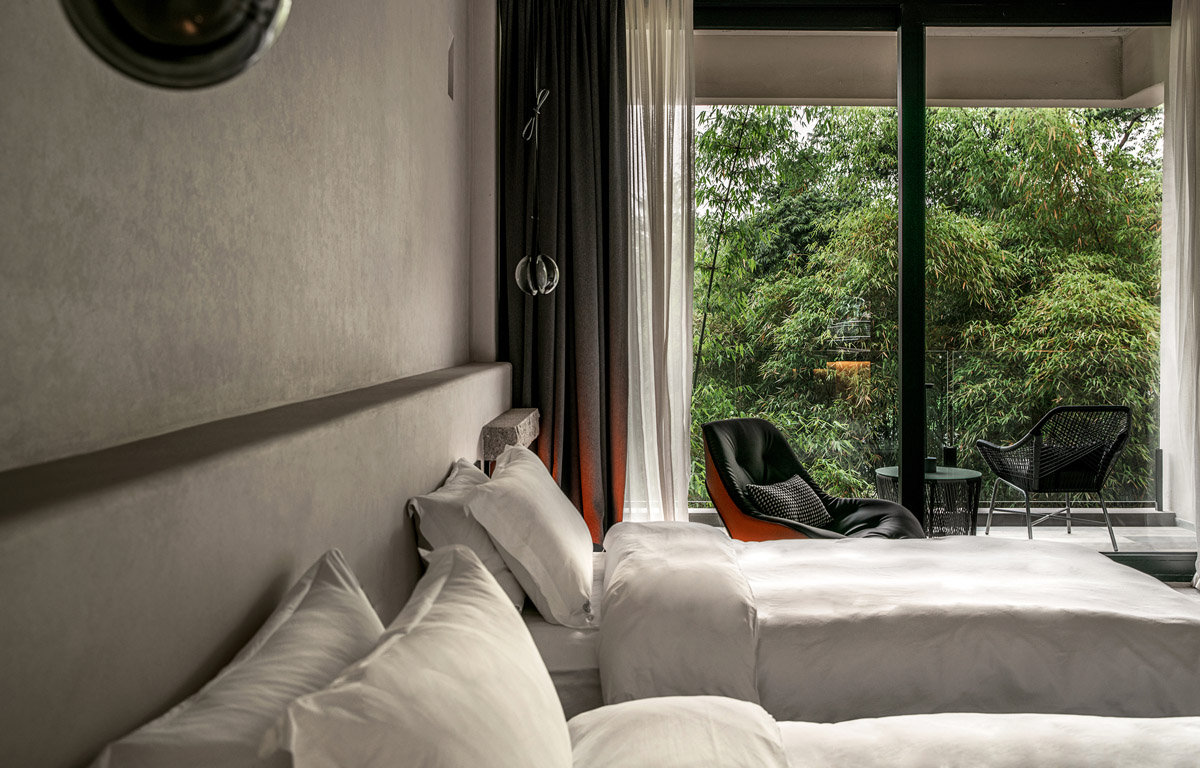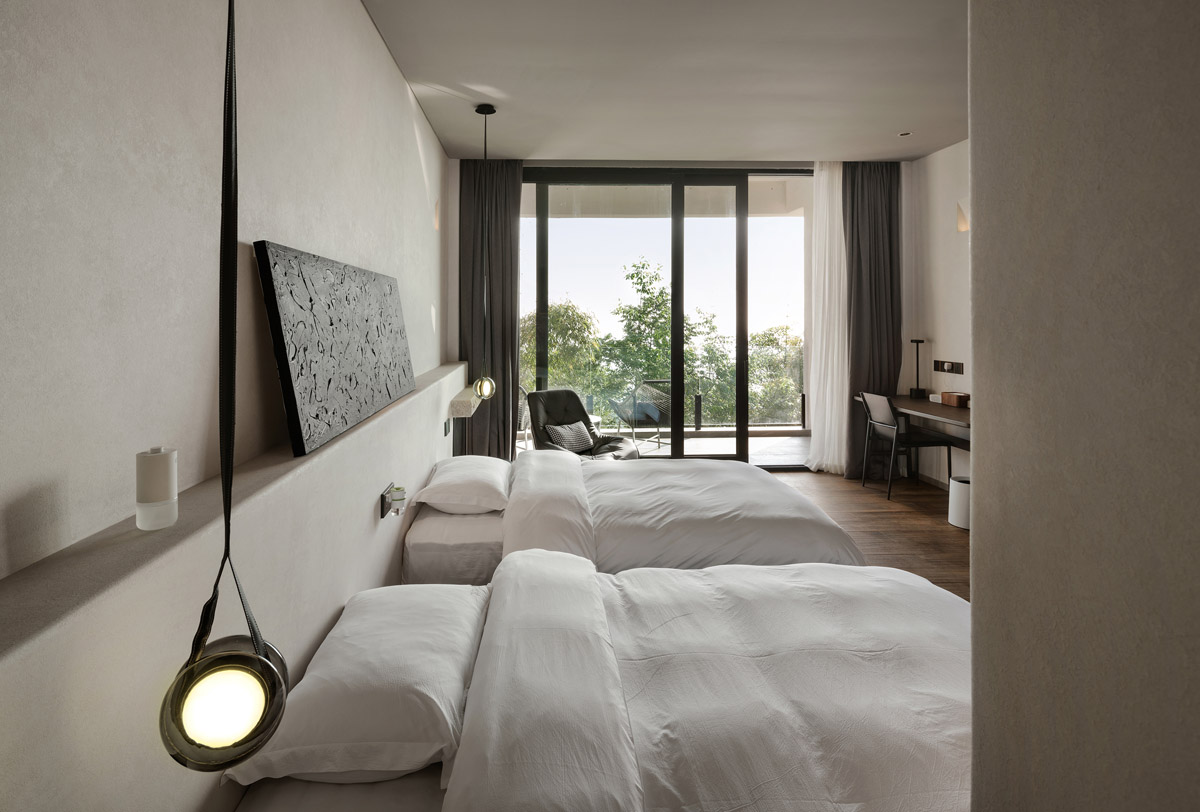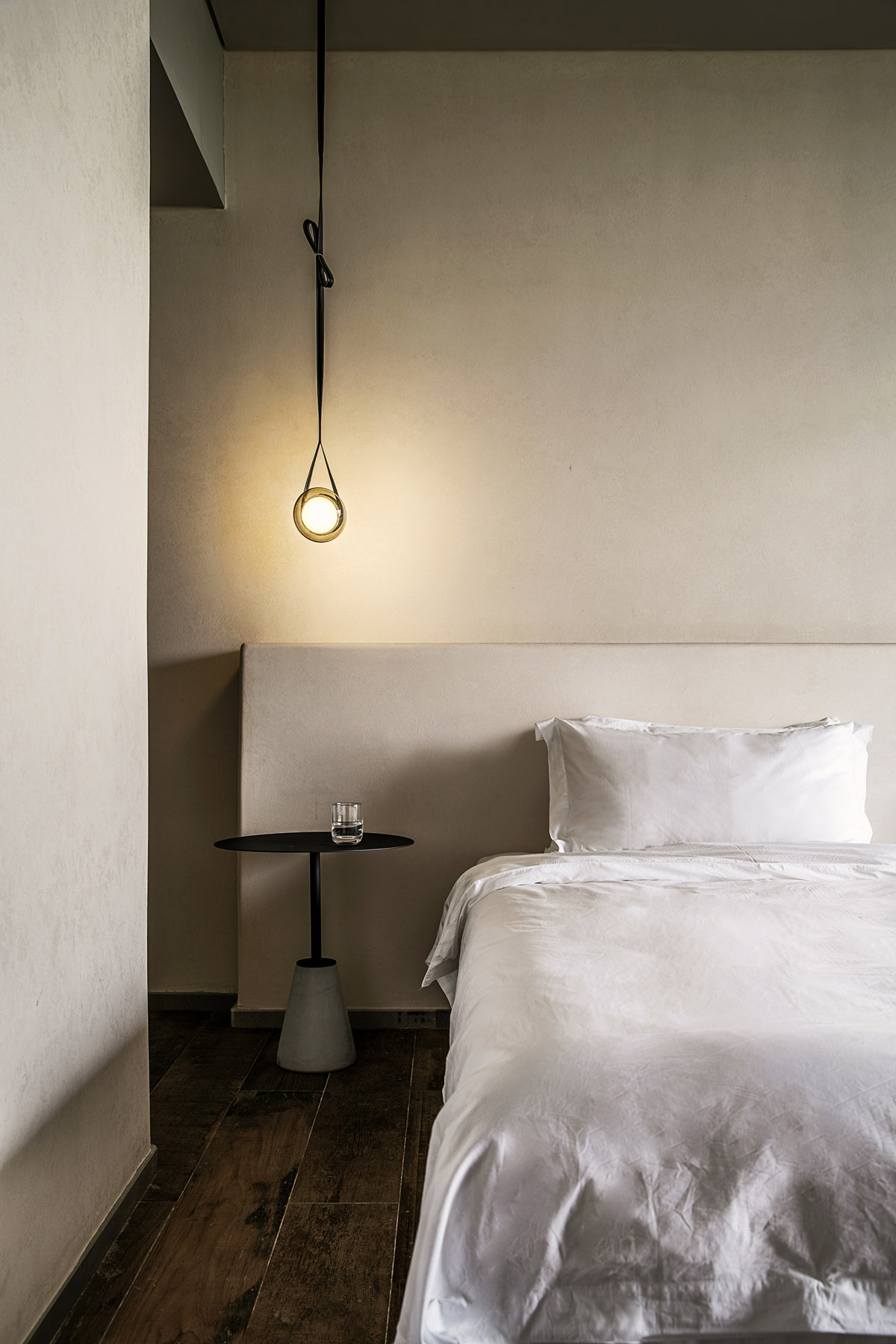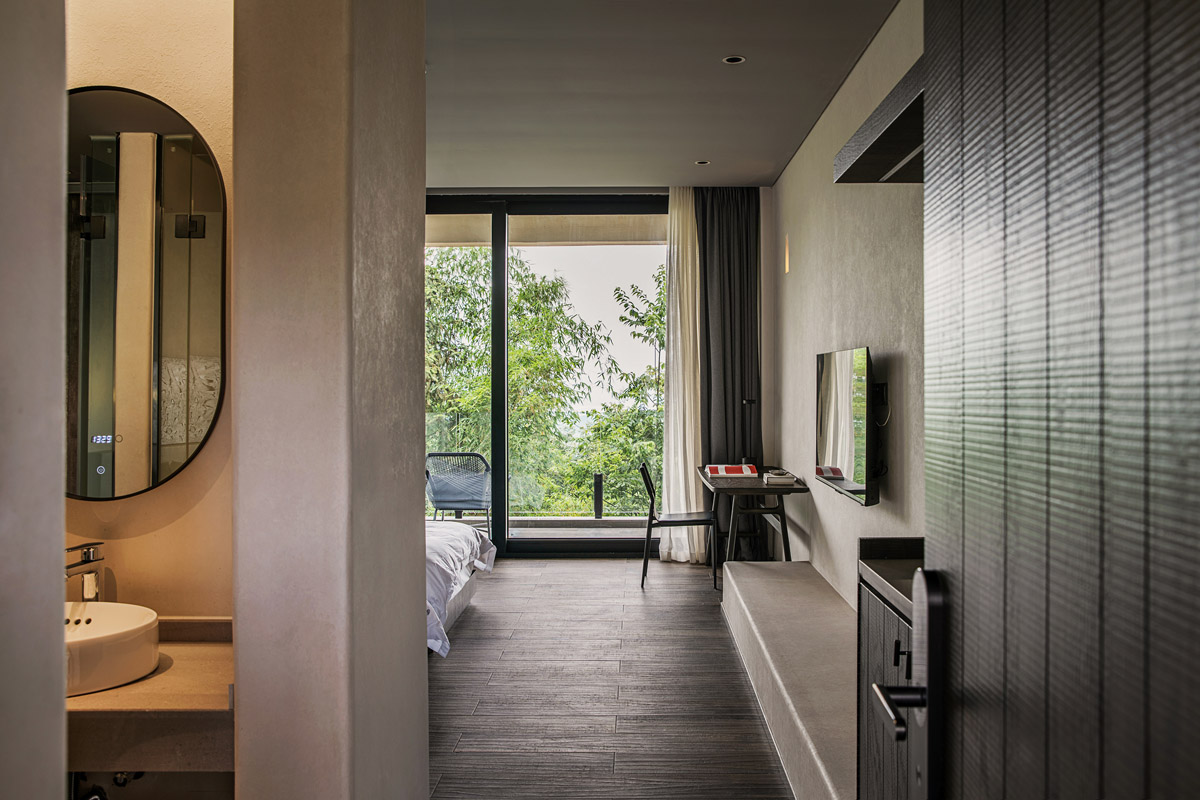 里与外设计团队一直坚持共生哲学的设计理念,我们强调历史脉络与当代精神的融合。在浪莽的山林间,通过纯粹的空间,释放生活的压力。让我们在此,慢下来,去生活。回归人与自然、人与自己最真实自在的状态。
LEW & ASSOCIATES has always adhered to the philosophy of symbiosis and emphasized on reconciliation between historical context and contemporary spirit. In the vast and wild mountains and forests, the pressure of life could be released through pure space design. Let's slow down and live a simple life here; let's return to the most natural and comfortable state between man and nature, men and themselves.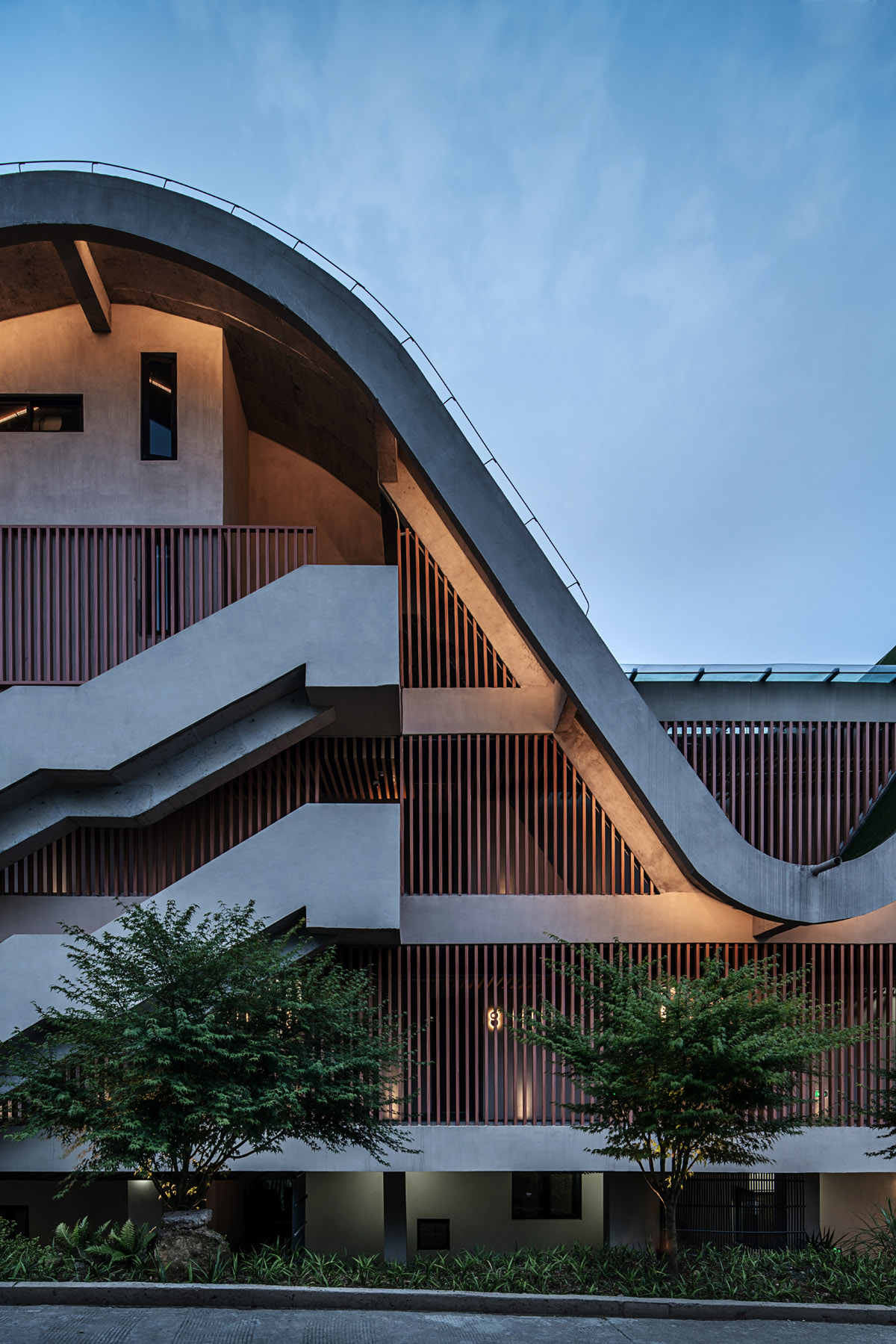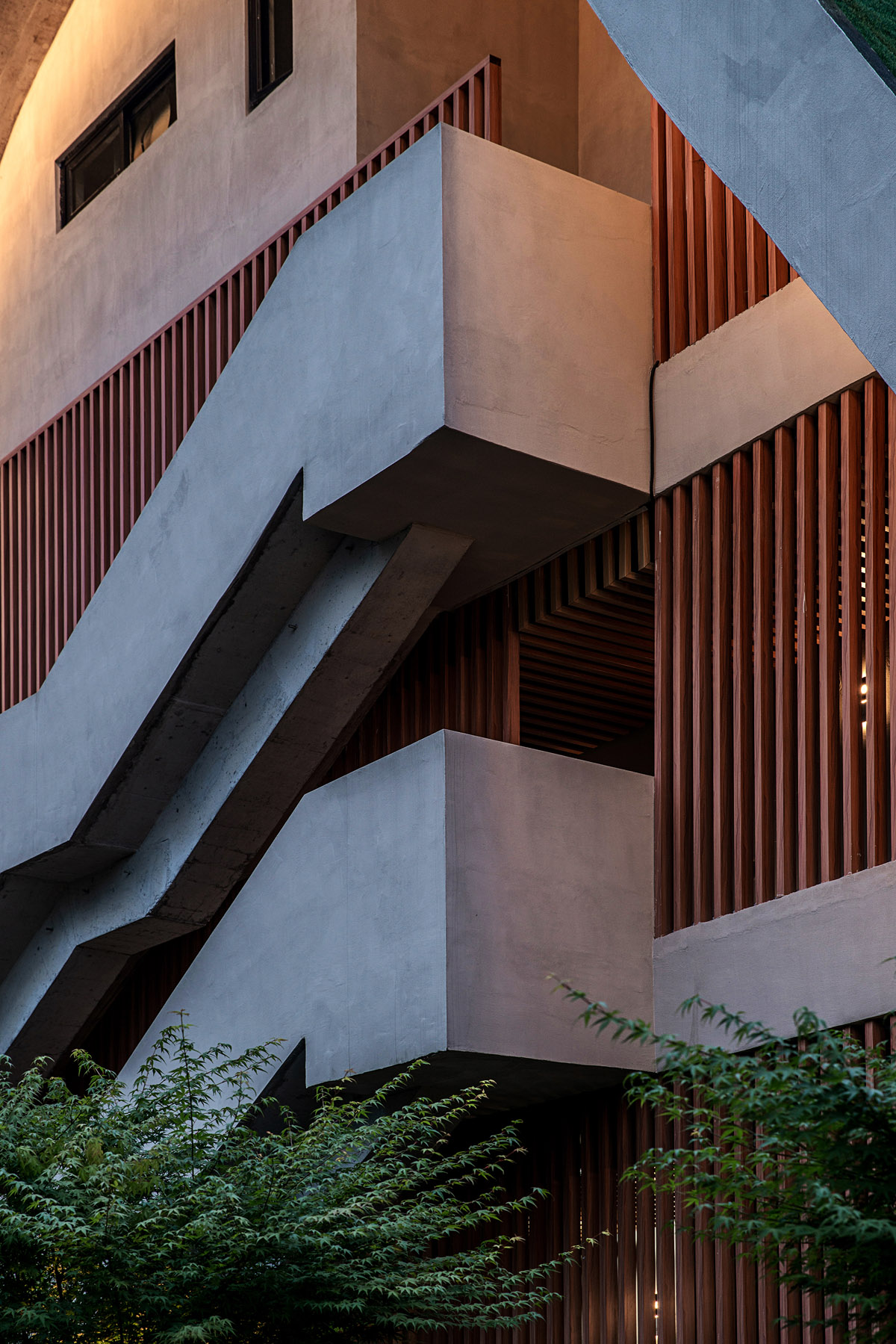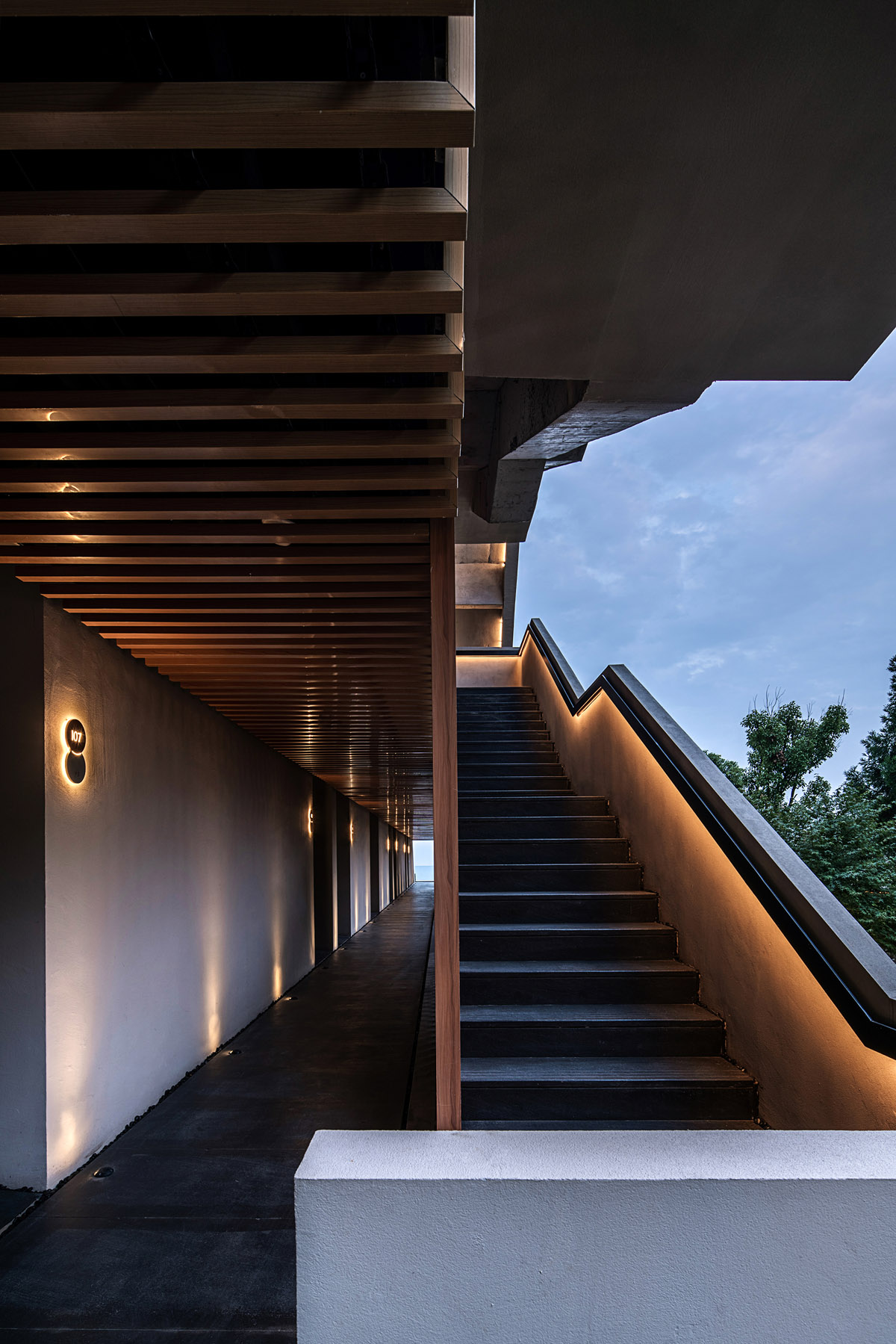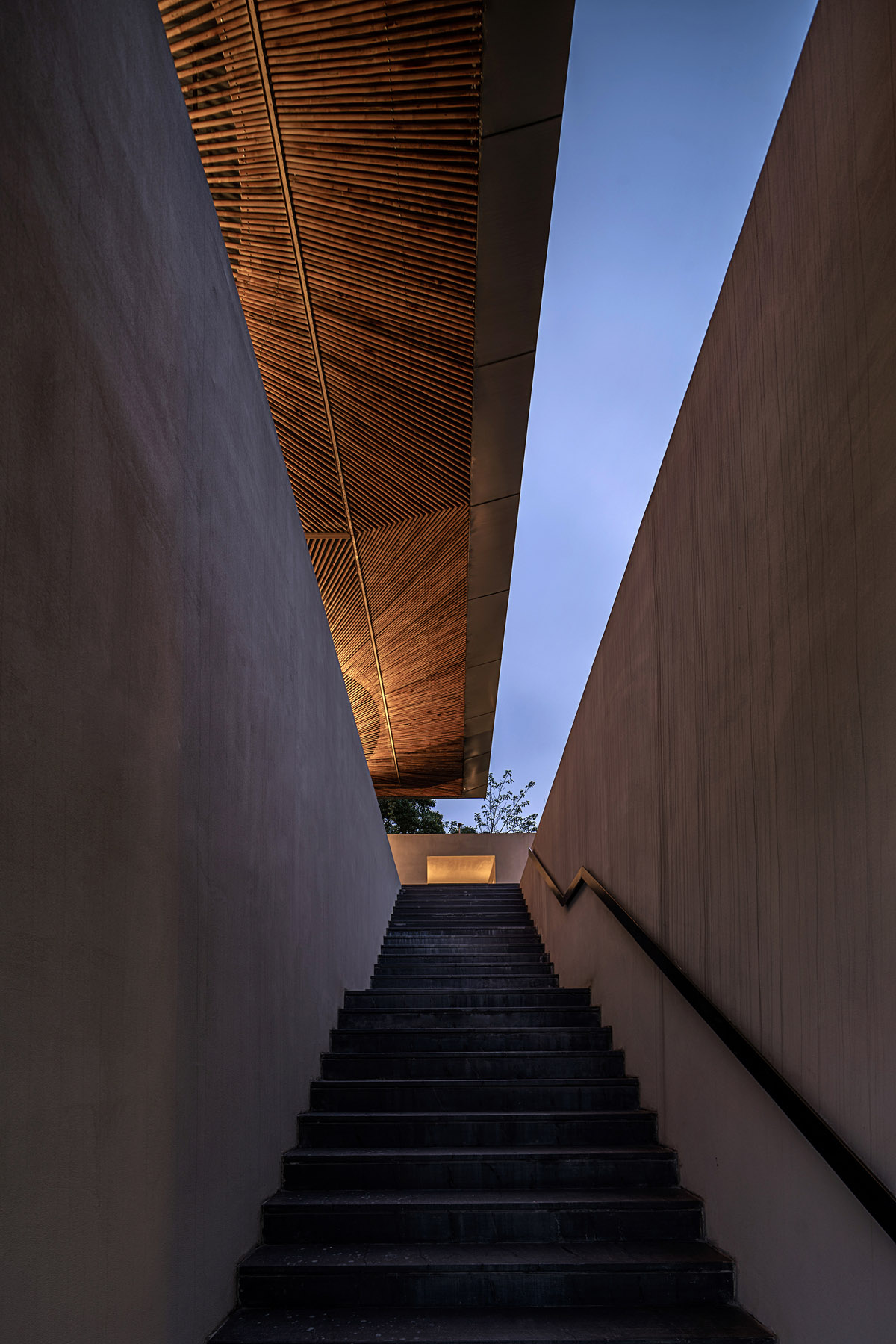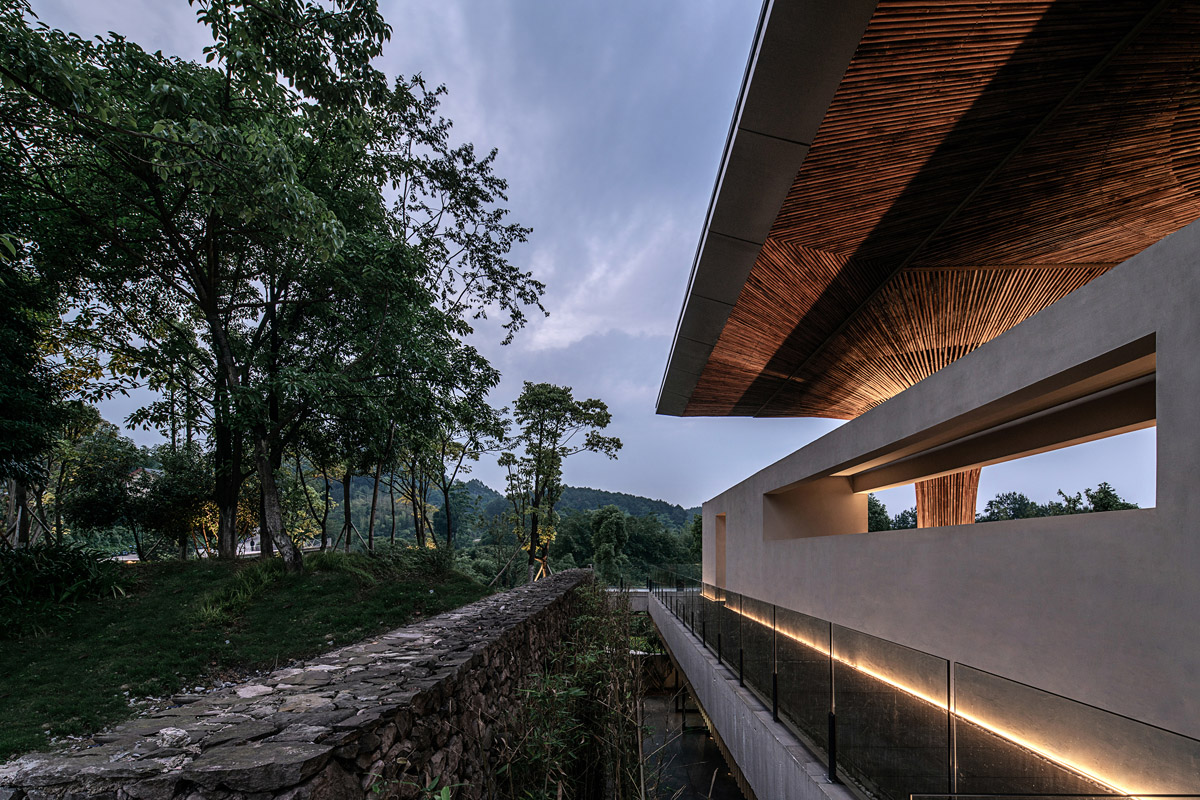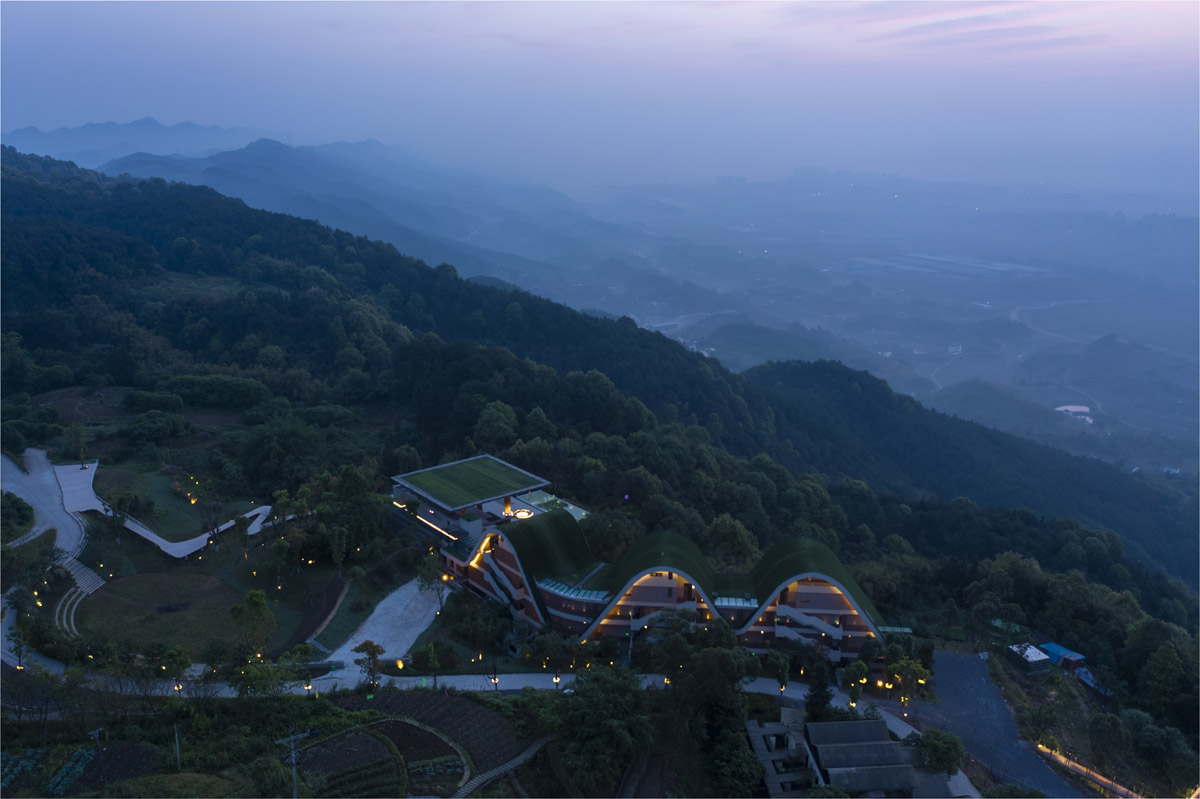 · · · 图纸呈现 · · ·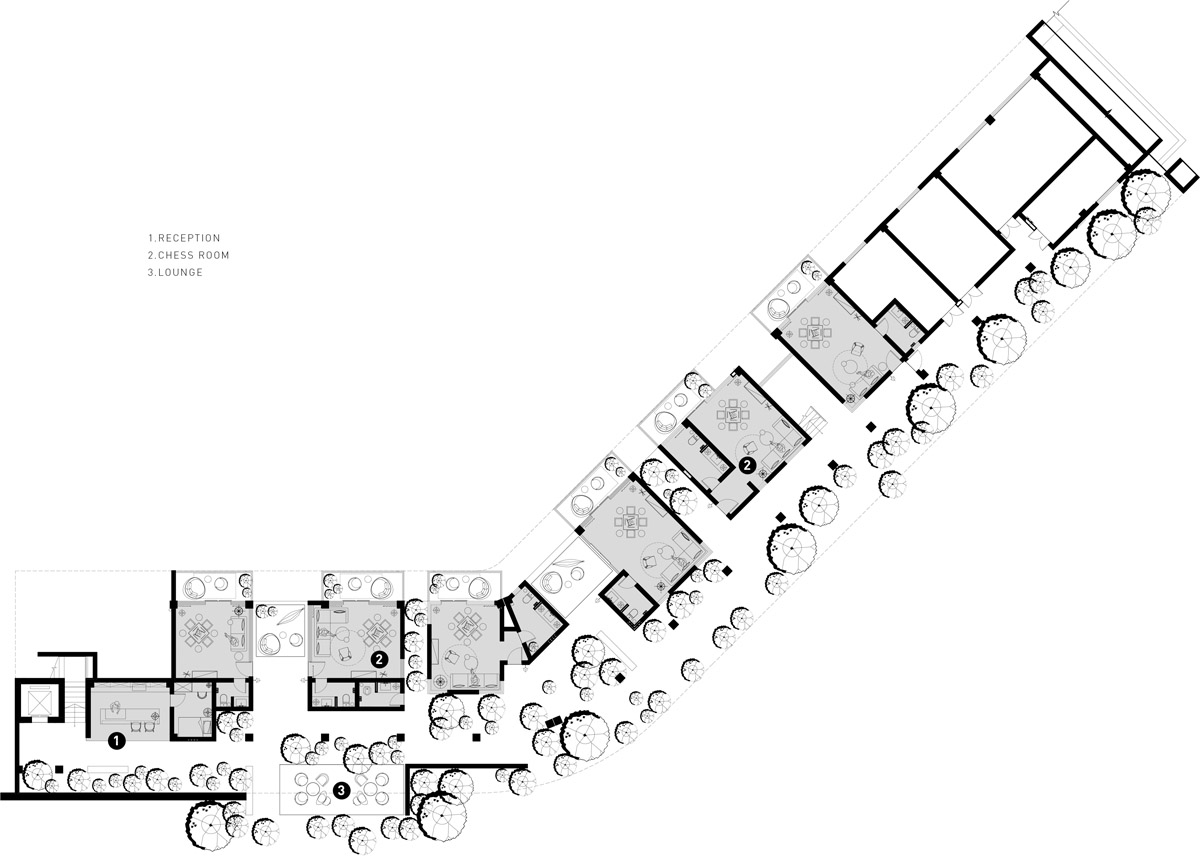 ▲-1F平面布置图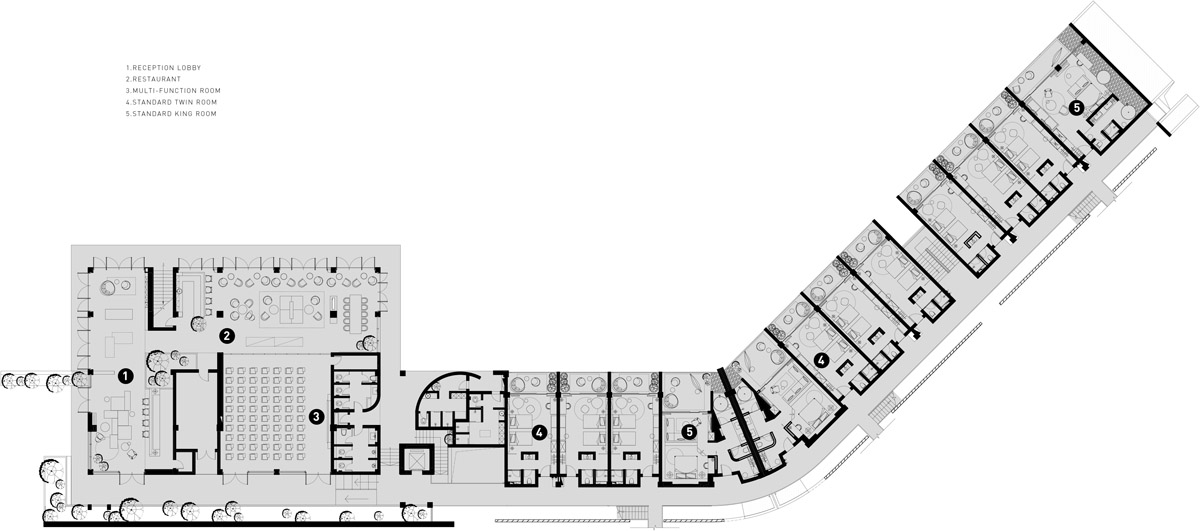 ▲1F平面布置图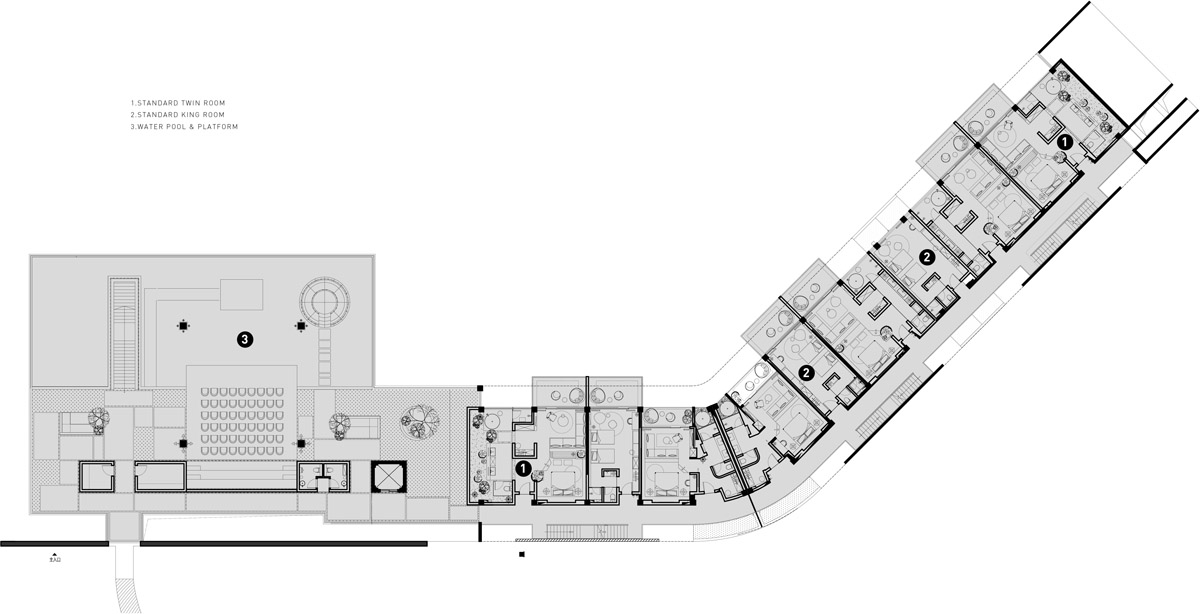 ▲2F平面布置图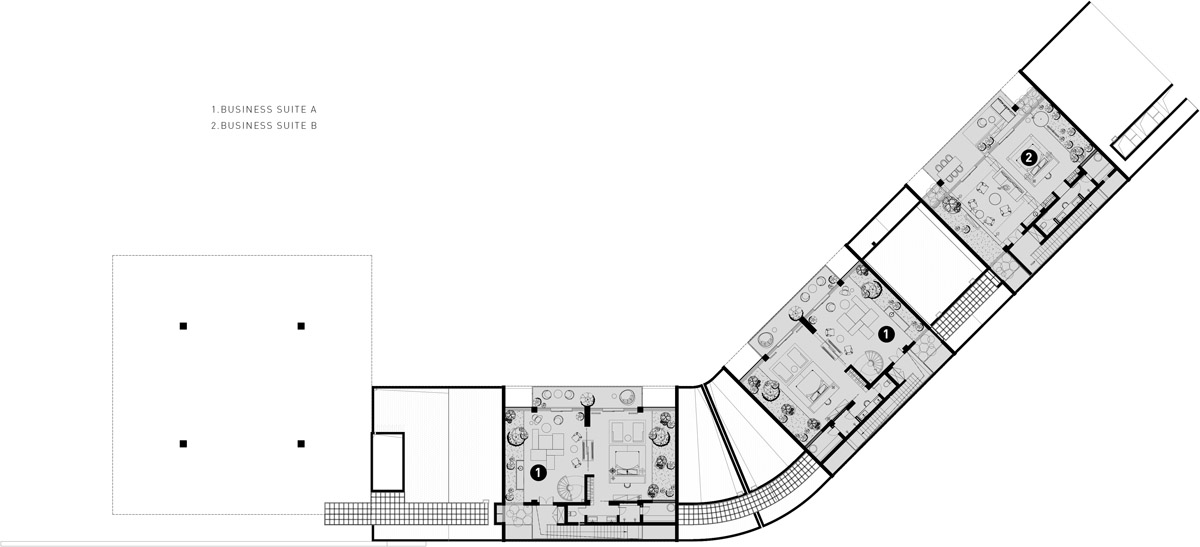 项目名称:慢屋·青麦庄园
Project Name: MUNWOOD RESORT
项目地点: 重庆渝北区玉峰山
Project Location: Yufeng Mountain, Yubei District, Chongqing
项目业主:重庆慢屋酒店管理有限公司
Client: Chongqing MUNWOOD Hotel Management Co., Ltd.
项目面积:2500㎡
Project Area: 2500㎡
建筑设计:IDO元象建筑
Architecture:Init Design Office
室内设计: 里与外设计
Interior Design: LEW & ASSOCIATES
软装设计:LEWCASA
Decoration Design:LEWCASA
完成时间:2020年10月
Date:2020.10
摄 影:存在建筑/ 偏方摄影
Photographer:Arch-Exist / Pianfang Studio